Permits - Business Activity & Ground Transportation
Business Activity Permit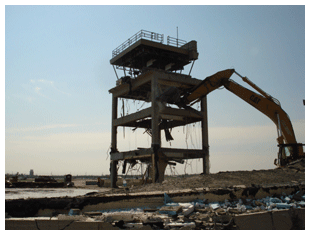 A person must hold a current business activity permit before engaging in any of the following on the Airport:
an aircraft maintenance or repair business;
a business that performs aircraft ground handling services;
a commercial fueling service;
a valet parking service;
tour reception in a department-operated terminal building;
catering for in-flight meals;
a mobile food service business;
selling, offering for sale, or providing goods or services commercially to the general public in a department-operated terminal building or airport parking area, including use of terminal space for distribution of pre-ordered merchandise.
Forms:
Contact:
Leasing Office
6450 Airport Way, Suite 1
Fairbanks, AK 99709
Office location: Upper level of the terminal building
907-474-2549
907-474-2513 (Fax)
email FAI Leasing

Ground Transportation Permits
Commercial Passenger Vehicle Permit
To operate a commercial passenger vehicle business on an airport, a person must hold a current commercial passenger vehicle permit. Alaska Administrative Code: Title 17, Chapter 42 defines "commercial passenger vehicle" as follows:
Taxicabs (metered fares)
Shuttles (pre-arranged or flat-rate fares)
Tour buses (pre-ticketed tour/excursions)
Hotel courtesy vehicles (no charge)
Forms:
Contact:
AOA Vehicle Permit
To request a Vehicle Permit for businesses currently authorized to operate vehicles in the Airport Operations Area (AOA), please complete the AOA Vehicle Permit Application below and submit to the Badging & Permits Office.
For vehicles that will be used on the AOA for less than three (3) months, request a Temporary Vehicle Permit.
Contact: