FAI Departments
Operations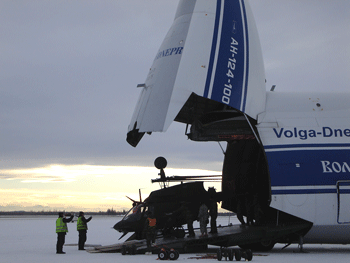 Airport Operations assures the airport meets federal, state and local regulatory requirements. Operation's primary objective is to maintain a safe and secure environment for airport users, to coordinate airport construction, maintenance and other activities, respond to emergencies and provide a management presence after hours. The Operations division maintains all key airport documents including the Airport Certification Manual, Wildlife Management Plan, Surface Movement Guidance Control System, Letters of Agreement with FAA and the Airport Master Record (5010) information.
Operations is staffed 24/7 by Operations Officers who have experience and expertise in many fields to provide program management or input/decisions for: flight operations, wildlife management, all air and landside activities, security, safety, mishap investigation, planning, engineering, project leaders and construction companies, field maintenance, facilities maintenance, environmental, planning and leasing departments. The entire customer base and staff of the Airport has Airport Operations as a point of contact at any time.
The FAI Badging Office is responsible for airport ID badging, issuance of access control media as well as a variety of administrative functions for the Operations Component.