Eastside Master Plan
Welcome
---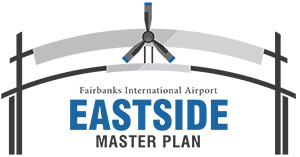 State of Alaska Project No. NFAPT00292
Federal Project No. 3-02-0096-051-2017
Fairbanks International Airport (FAI) has prepared the FAI Eastside Master Plan Update, with the help of DOWL, an airport planning firm. The Master Plan maps out a 20-year plan for airport development. Some critical questions the plan addressed for FAI's Eastside area included:
How should tie downs, taxilanes and supporting infrastructure be configured on the East Ramp (slated for resurfacing in 2020)?
What changes are needed to minimize incursions by pedestrians, passengers, vehicles, and aircraft?
What other safety improvements are needed for aircraft taxiing to the runways and waterlanes?
Where should additional lease lots be provided and what taxiway, road and utilities infrastructure is needed?
What types of amenities are needed (aircraft  wash, pilots lounge, food service, fueling) and where should they be located?
Should Runway 2R/20L be upgraded for use by air carriers during snow removal and major maintenance of Runway 2L/20R?
What improvements are needed for vehicles and pedestrians?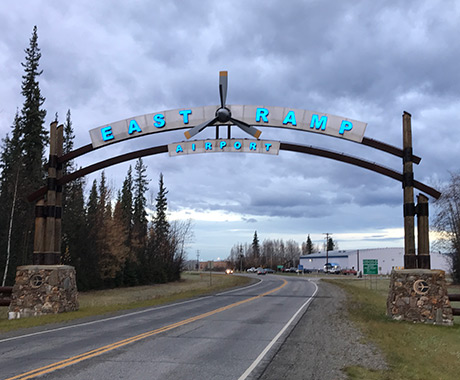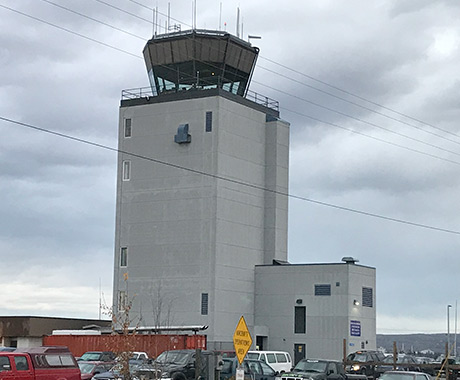 Documents
---
Final Eastside Master Plan, August 2019
Public Open House No. 2 - February 2019
Advisory Committee Meetings
Workshop Notes - January 2019 (coming soon)
Public Open House No. 1 - October 2018
Advisory Committee Meetings
Fairbanks Area Pilot Survey Results:
Eastside Master Plan Update documents will be added as the project progresses.
Project Team
---
For more information about the Fairbanks International Airport Eastside Master Plan, you may contact: