The Taylor Highway provides access to the historic Fortymile gold mining district. It's a narrow winding and beautiful road that joins the Top of the World Highway, which leads to Dawson City, Yukon Territory.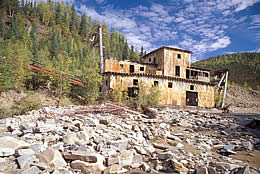 Keep your camera ready for spectacular views of the Alaska Range and the Mentasta Mountains as you head out of Tetlin Junction.
Pass through the Fortymile goldfields, made famous in Jack London novels. The Fortymile River system is a National Wild & Scenic River with miles of exciting whitewater.
Visit Chicken, a town named by early settlers unable to spell Ptarmigan.
The Top of the World Highway joins the Taylor Highway at Jack Wade junction.
Continue on to the U.S./Canada border at Boundary, then to Dawson City, 78 miles farther. Look for old mine workings along the way.
Caution: Road conditions vary. The Taylor and Top of the World Highways are mostly gravel with several steep, narrow grades and long distances between services. Winter road maintenance is not provided.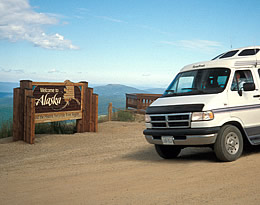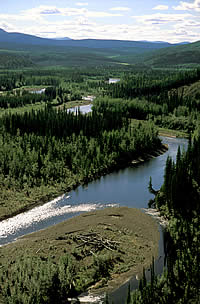 Questions about the Scenic Byways web site?

dot.scenic.byways@alaska.gov