The Richardson Highway is Alaska's oldest highway, beginning as a gold rush trail to Eagle in 1898. General Wilds P. Richardson worked to upgrade it to a wagon road in 1910 after the Fairbanks gold strike. It was made suitable for automobiles in the 1920's and was paved in 1957. Major side excursions include Chitina and McCarthy via the Edgerton Highway and McCarthy Road.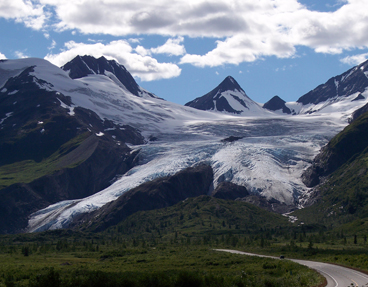 Thompson Pass is the site of world class ice climbing and extreme skiing.
Enjoy a quiet night at Blueberry Lake Campground, one of Alaska's most scenic.
Keystone Canyon, a gorge cut by the Lowe River, is a great spot for hiking and river rafting.
Worthington Glacier is the most visited stop on the highway and is a great place to learn more about these rivers of ice.
Copper Center is a great stop for a hearty meal or sourdough pancakes made from 100-year old sourdough starter.
At the Visitor Center, near Copper Center, plan an adventure to America's largest national park, Wrangell-St. Elias Mountains home to the highest concentration of peaks over 16,000 feet in North America.

January
April
Mountain Man Snowmobile Hill Climb Competition
Valdez, 907-835-2373
June
Annual Last Frontier Theatre Conference
Valdez, 800-770-5954
August
Gold Rush Days
Valdez, 800-770-5954
October
Oktoberfest CVB Fundraiser
Valdez, 907-835-2984
December
Sheep Mt. 150 Dog Sled Race
Glennallen, 877-645-5151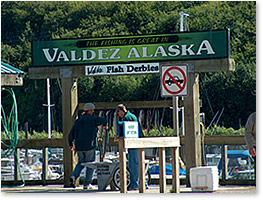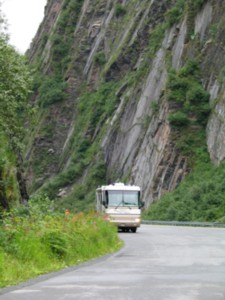 Questions about the Scenic Byways web site?

dot.scenic.byways@alaska.gov