From the Seward Highway, All-American Road, follow the Sterling Highway as it plays tag with the Kenai River, to the "End of the Road" in Picturesque Homer. The Sterling affords drivers beautiful , natural scenery as well as unlimited recreational opportunities.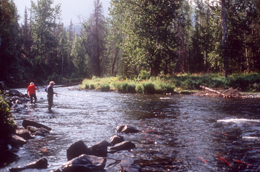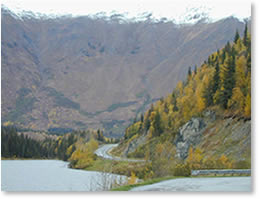 Drive along the ice blue-green Kenai Lake until you get to Cooper Landing.
Enjoy world-class sportfishing on the Kenai and Russian Rivers.
Kenai River float trips and hiking along the historic Resurrection Trail are two great day or multi-day adventures.
Skilak Lake Road provides an 18-mile scenic alternate and winds through the Skilak Lake Special Management Area providing camping, canoeing and fishing opportunities.
Visit the Cooper Landing Historical Society Museum and learn about the area's history through artifacts, newspapers and videotapes.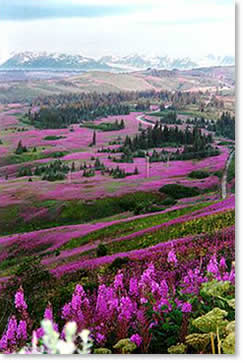 Questions about the Scenic Byways web site?

dot.scenic.byways@alaska.gov