The Steese Highway carries travelers north from Fairbanks to within 50 miles of the Arctic Circle. Unforgettable sites, vistas and natural wonders along the route include the midnight sun at summer solstice, the Chatanika River and Circle Hot Springs.
The White Mountains National Recreation Area and Birch Creek National Wild & Scenic River are accessible from the Steese Highway.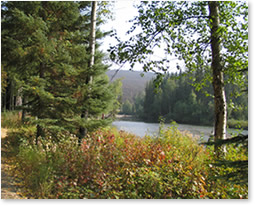 Tour the 5-deck, 250-foot-long Gold Dredge Number 8 at the National Historic site where more than 7.5 million ounces of gold were produced.
View early and current mining operation and the dredging of Cleary Creek.
Take in the midnight sun at summer solstice (June 21) at Eagle Summit.
View pre-glacial Alaskan mammal remains found in Mammoth Creek at the Circle District Historical Society museum in Central. This town is one of the most active mining districts in the state. The museum also offers a history of mining in the area.
Take a side trip to Circle Hot Springs for a dip.
Circle City (now just Circle) was the largest settlement on the Yukon River before the Klondike Gold rush. Miners thought the town was on the Arctic Circle but it is actually about 50 miles south of that mark.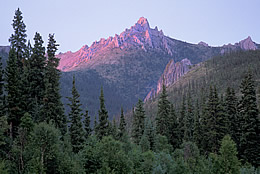 Questions about the Scenic Byways web site?

dot.scenic.byways@alaska.gov