The Copper River is one of Alaska greatest rivers. Its delta spreads over 584 square miles and supports the famous Copper River Wild Salmon fishery, known the world over. It provides a home or flyway stopover for over 500,000 migratory birds, and is known internationally as part of the Western Hemisphere Shorebird Reserve network. www.whsrn.org - Copper River Delta
For thousands of years the region has been a productive home and crossroads for Native peoples, traveling by kayak, dugout canoes and umiaks, and across land on foot, snow shoes and dogsleds. From 1911 to 1938 the Copper River & Northwestern railroad brought some $300 million worth of rich copper ore to the harbor town of Cordova. Today the lower 52 miles of this abandoned railroad cross some of the most incredible natural scenery in the state of Alaska. It is known as the Copper River Highway.
COPPER RIVER HIGHWAY CLOSURE UPDATE:
the failed bridge at 36 mile on the highway is not passable. There is a project for construction of a replacement bridge but completion is at least 3 years away. There are several local vendors who are in the process of obtaining permits to provide boat shuttle services between the failed bridge and the glacier recreation area. As details become available the Chamber will provide them here on our website. (
www.cordovachamber.com
)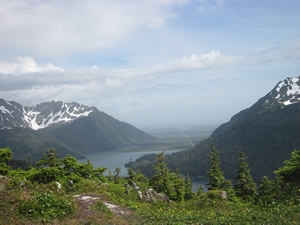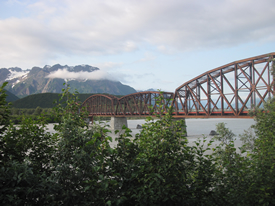 Attend the Nationally recognized Shorebird festival.
Take a bike ride to the Million Dollar Bridge.
Have a picnic at Childs Glacier.
Enjoy a day in town shopping, strolling through the museum and linger over a cup of coffee and admire the view of the busy harbor.

February
May
July
September
Fungus Festival
Cordova Ranger District, Chugach National Forest
Cordova, 907-424-7661
November
Sobriety Celebration
Native Village of Eyak
PO Box 1388
Cordova, 907-424-7661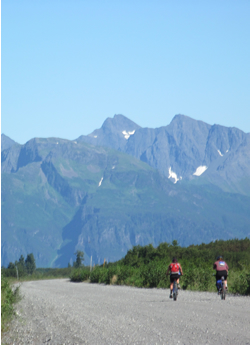 Questions about the Scenic Byways web site?

dot.scenic.byways@alaska.gov