Connecting Alaska's two largest cities - Anchorage and Fairbanks - the George Parks Highway travels through spectacular wilderness into the heart of Alaska.

The Parks Highway was first called the Anchorage - Fairbanks Highway when it was completed in 1971, but was renamed for George A. Parks, territorial governor of Alaska (1925 to 1933). The highway offers a number of opportunities to see North America's tallest peak, Mount McKinley. It also provides access to Denali National Park and Preserve.

Hike among the 48-miles of trails in Denali State Park.
Just past scenic Byers Lake, pause at the Alaska Veterans Memorial for a few moments.
Locate a photographer's dream photo at the south end of the Hurricane Gulch Bridge and don't forget to pick some berries on the way.
For the adventurous, hike the 27-mile Little Coal Creek Trail.
Imagine summiting the majestic Mount McKinley (20,320 feet) while you look at the mountain at Broad Pass, a 2,400-foot pass featuring diverse growth and a unique perspective. An incredible photo opportunity of the Alaska Range exists here.
Whitewater rafting is popular in the turbulent Nenana River.
Stop in Healy and learn more about Alaska's largest coal-mining operation.

February
Winterfest
Denali National Park
907-683-2294
March
Ice Classic Tripod Weekend
Nenana
907-683-INFO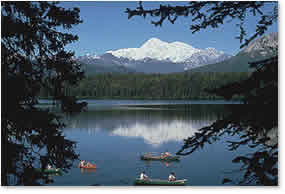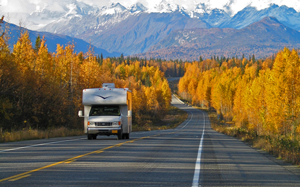 Questions about the Scenic Byways web site?

dot.scenic.byways@alaska.gov