The Richardson Highway is Alaska's oldest highway, beginning as a gold rush trail to Eagle in 1898. General Wilds P. Richardson worked to upgrade it to a wagon road in 1910 after the Fairbanks gold strike. It was made suitable for automobiles in the 1920's and was paved in 1957.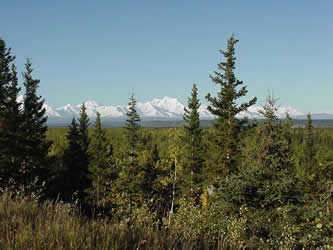 Visit the Birch Lake State Recreation Area for excellent fishing all year for rainbow trout, king and silver salmon, grayling, and arctic char.

Visit the Santa Claus House in North Pole, the home of a 42 foot tall, 900 pound, Santa Claus dating back to the early 1960's. The family-run gift shop offers Christmas year-round with holiday memorabilia from the last century.

Take a step back in time when you visit the Big Delta State Historical Park. The park features turn of the century buildings including the beautifully restored Rika's Roadhouse, the military telegraph station, and original highway work camps.

Chena Lake Recreation Area is a great place to camp, boat, fish, swim, bike or walk. The recreation area has over 2,100 acres, with a 260 acre Lake Park and over four miles of riverfront.

February
Yukon Quest Int'l Sled Dog Race
Fairbanks, 907-452-7954
Delta's Festival of Lights
Delta Junction, 907-895-5068
Tesoro Iron Dog Snowmachine Race
Fairbanks, 907-563-4414
March
World Ice Art Championships
Fairbanks, 907-451-8250
May
Friendly Frontier Days
Delta Junction, 907-895-5068
July
Golden Days
Fairbanks, 907-452-1105
August
Tanana Valley Sandhill Crane Festival
Fairbanks, 800-327-5774
Deltana Fair
Delta Junction, 907-895-3247
Oktoberfest
Delta Junction, 895-5068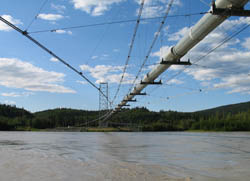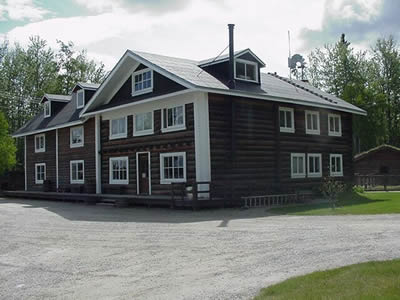 Questions about the Scenic Byways web site?

dot.scenic.byways@alaska.gov