Follow the Sterling Highway as it plays tag with the Kenai River, to the "End of the Road" in picturesque Homer. The Sterling affords drivers beautiful, natural scenery as well as unlimited recreational opportunities.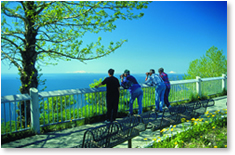 On the drive to Anchor Point, notice four volcanoes across Cook Inlet, which are part of the Pacific "Rim of Fire."
Anchor Point is the western most point of the contiguous highway system and home of Anchor River and its wild salmon and steelhead runs.
Visit the Homer Spit, the second longest natural spit in the world, where you can go fishing, just for the halibut!
Enter the world of seabirds and other marine animals as well as their islands and ocean habitats at the new Alaska Islands and Ocean Visitor Center in Homer.

February
Homer Winter Carnival & Parade
Homer, 907-235-7740
March
Winter King Salmon Tournament
Homer, 907-235-7740
May
Kachemak Bay Shorebird Festival
Homer, 907-235-7740
Kachemak Bay Wooden Boat Festival
Homer, 907-235-2986
Kachemak Kayak Fest
Homer, 907-299-3345
June
Seldovia Summer Solstice Music Festival
Seldovia, 907-234-7612
Homer Art Bike Ride
Homer, 907-235-4288
July
Fourth of July celebrations
Regionwide
September
Oktoberfest
Homer, 907-235-7721
November
ARTrageous Weekend
Homer, 907-235-7740
December
Annual Nutcracker Ballet & Arts Fair
Homer, 907-235-4288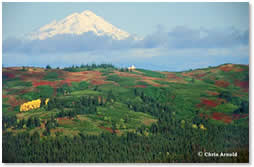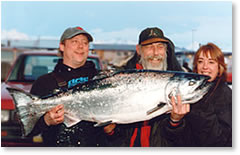 Questions about the Scenic Byways web site?

dot.scenic.byways@alaska.gov