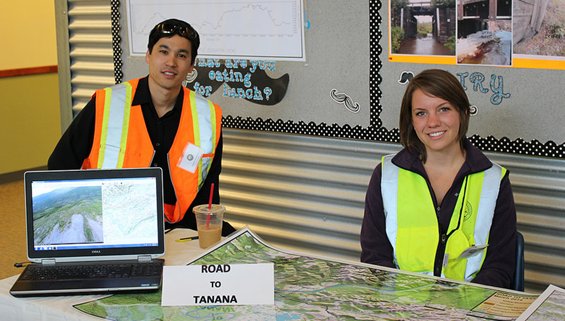 Save the Date: Super Open House 2015 Feb. 2, 2015

Mark your calendars, Fairbanks-area residents. Super Open House is back! The event, now in its third year, is an opportunity to get information on 2015 Northern Region construction projects in one place. We'll have Design and Construction staff there to answer your questions.
Highlighted projects for this year include:
Airport Way, Stage II Improvements
College Road Rehabilitation, including Margaret/Antoinette Intersection
Richardson Highway Moose Creek RR Overcrossing
FMATS projects
Projects constructed by the City of Fairbanks
This is a family event! We'll have food and beverages, equipment on site for kids and a "flagger for a day" photo booth!
Details for this year's event are below:
What: Super Open House 2015
When: 10 a.m. to 2 p.m. Saturday, April 18, 2015
Where: Hutchison High School, 3750 Geist Road, Fairbanks
Website: https://dot.alaska.gov/nreg/superopenhouse/
Questions or comments? Please contact Betsy Hess in Public Information.