How We Handle Wood Retrieval March 17, 2015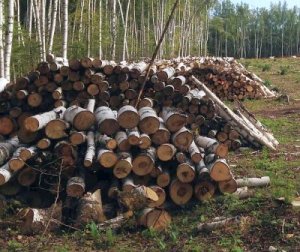 A continuing question for the department is, "How do I get some of the wood being cut down?" The answer, as you suspected, is not simple.
Not all of the trees cut down for projects or maintenance belong to the state. If our right of way is secured by an easement over private property, we ask the owners of the property if they want the wood, or if it can be offered to the public.
If the right of way is owned by the state, we assess how best to distribute the wood. For some projects, there is no danger for the public to simply pull over and load up a truck full. In other cases, the wood is stacked in a safe area for the public to access at certain times. Occasionally, the wood is chipped and left in place as a weed barrier.
In summary, we try to make wood available to the public when it is safe to do so. As we work on highway improvements this summer, such as the Parks Highway Passing Lanes project, we will assess the situation and make wood available when we can.