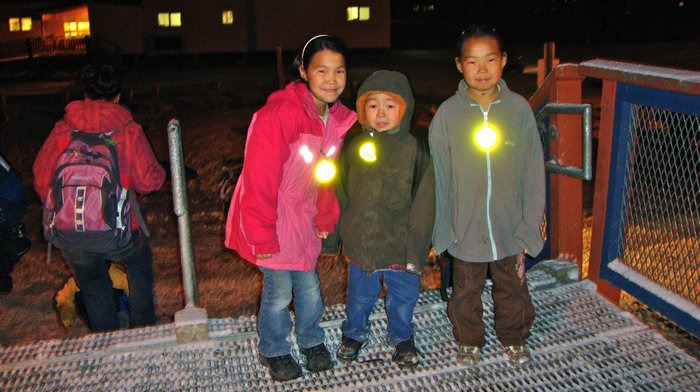 Be Safe, Be Seen Oct. 30, 2015

Shorter days bring with them poor visibility. Make sure your kids are staying safe when they're out walking this time of year.
One of the best ways is to outfit them in a way that helps drivers see them during times of low visibility, such as early in the morning or at dusk.
In 2013, only one-fourth of pedestrian deaths occurred in the daylight

, according to the National Highway Traffic Safety Administration. That means pedestrians are much more at risk during low-light conditions.
Reflective clothing and accessories go a long way in helping drivers spot people walking near the road. Kids should wear reflective or light-colored clothing. Attaching reflectors or reflective tape to outerwear also aids visibility.
In the Fairbanks area, you can purchase adjustable, reflective armbands at Big Ray's and Arctic Fire and Safety. You can also stop by our Northern Region offices at 2301 Peger Road in Fairbanks to pick up free reflective zipper pulls.
For more safe walking tips for children, visit http://1.usa.gov/1LF7Rur

.