Region Debuts Online Open House March 23, 2015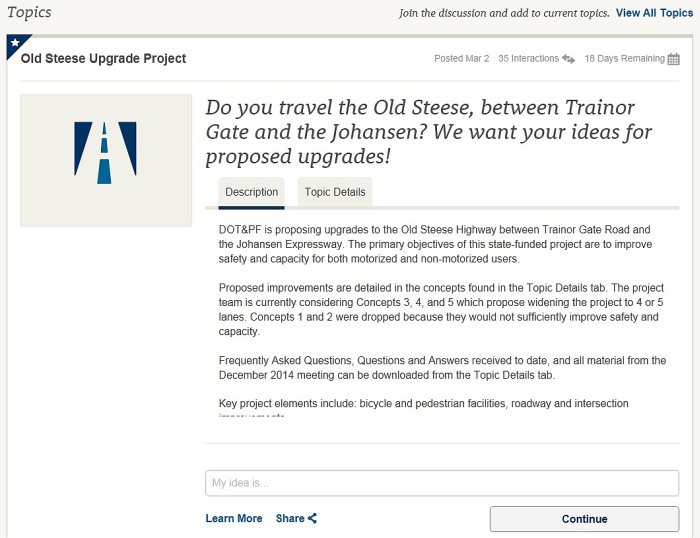 This month, Northern Region debut its first online open house. This website is a place for residents to learn about specific projects and communicate with staff from their home or mobile device.
The idea behind the online open house was to offer an alternative for residents who might not be able to attend an in-person event. Instead of staff being available for three hours one evening to talk about a project, the online open house is live for weeks, providing more flexibility for people to give their input. You can sign in, view project info, comment on project proposals, have your questions answered by ADOT&PF staff and see comments left by others.
This first online open house showcases the Old Steese Upgrade Project in Fairbanks. The website provides a fact sheet on the project, proposed concepts for the project, maps and past public comments. It runs through the end of the month.
The online open house site is http://adotpf.mindmixer.com/