Four Tips for a Safe Commute in Winter Weather Dec. 8, 2014

After a slow start, winter has finally arrived in force throughout Alaska. We'd like to share some tips to help you have a safe commute when ice and snow rear their ugly heads.
Tips 2 and 3 were issues during the storm this week. Commenters on our Facebook page noticed drivers traveling without their vehicles' headlights on. Staff also noticed people driving with snow covering their windows and blowing off the tops of their vehicles. Both actions are dangerous for others on the road, as well as for the vehicles involved.
Driving without your headlights makes it harder for other drivers to see you, which can have fatal consequences in snowstorms and during times with limited visibility.
Not removing snow and ice from your vehicle can lead to whiteout conditions for those traveling behind you. It also makes it harder for you to see out of your own vehicle, making it more difficult to see what's around you, such as pedestrians and bicyclists.
For more ways to stay safe on the road this season, visit our Winter Driving Tips page: https://dot.alaska.gov/winter_driving_tips.shtml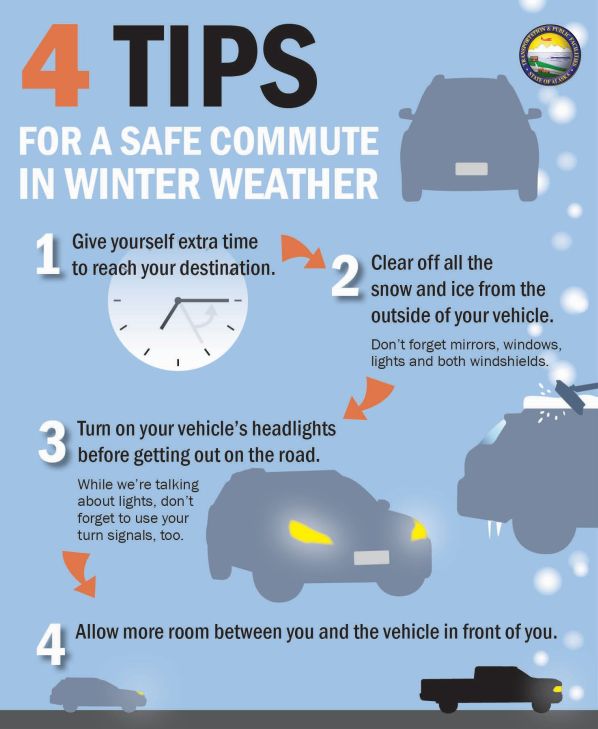 Click here for larger size