Civil Rights Office
Committed to equality in transportation service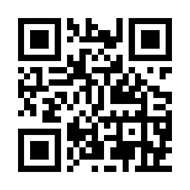 QUICK SURVEY
The Civil Rights Office wants to know if you would like to participate in a live, virtual, or hybrid (live & virtual) 19th Annual Alaska DBE & Subcontractors' Conference! Tell us in the survey!
The conference is tentatively scheduled for the first week of March, 2022.
Learn about Alaska construction career opportunities!
Alaska Construction Careers Day video highlighting careers & statistics.
NEW
FFY 2021-2023 FAA DBE Goal Methodology Public Comment
The Civil Rights Office (CRO) would like to invite you to participate in the upcoming public comment period for the Federal Aviation Administration (FAA) FFY 2021-2023 Disadvantaged Business Enterprise (DBE) Goal Methodology.
Public comment period: November 3, 2021 through December 3, 2021 at 5:00PM AKST.
Alaska DOT&PF proposes to continue implementing its race-neutral program to achieve the proposed DBE goal of 10.56% through entirely race-neutral means. You can find the goal methodology online here.
(FAA) FFY 2021-2023 Disadvantaged Business Enterprise (DBE) Goal Methodology
Email Your Comment
Emailed comments are welcome at any time during the comment period. Send to: dbegoalmethodology@alaska.gov
Email Your Comment
Virtual Public Meeting
A statewide virtual public meeting to discuss the goal will be held via Zoom and teleconference on
Jan 12, 2021 10:00 AM AKST
Meeting ID: 957 6425 8971
Passcode: 0ePFqx
One tap mobile:
+12532158782,,95764258971#,,,,*778730# US (Tacoma)
+16699006833,,95764258971#,,,,*778730# US (San Jose)
Dial by your location:
+1 253 215 8782 US (Tacoma)
+1 669 900 6833 US (San Jose)
Meeting ID: 957 6425 8971
Passcode: 778730
Find your local number: https://zoom.us/u/acsbO7J9WR
Comments regarding the overall goal methodology may be submitted during the comment period via fax, mail, or e-mail, and should follow the Comment Form available here.
Mail comments:
Alaska Department of Transportation & Public Facilities
Civil Rights Office
P.O. Box 196900
Anchorage AK 99519-6900
All comments must be submitted prior to the close of business (5:00 PM AKST) December 3rd, 2021.
Public Meeting Draft Disparity Study - Public Notice
ALASKA DOT&PF
DISADVANTAGED BUSINESS ENTERPRISE (DBE) PROGRAM DISPARITY STUDY RESULTS PRESENTATION PUBLIC MEETING NOTICE
You are invited to attend the Alaska DOT&PF/MGT Consulting Group DBE Disparity Study Results virtual presentation public meeting on December 22nd from 10 AM to 12 PM AKDT. The DOT&PF and MGT Consulting Group has finalized the most recent Disparity Study and is presenting the results to the public. As you may recall the purpose of the Study is to measure the success of its Disadvantaged Business Enterprise program (DBE). The ultimate goal is to provide fair opportunities for all firms interested in doing business with the DOT&PF.
The final report will soon be released and will be available at www.alaskadotpfdisparitystudy.com.
PUBLIC COMMENT
The public can also submit comments about DOT&PF's Availability and Disparity Study Update via https://alaskadotpfdisparitystudy.com/contact-us-n/ or via mail to: DisparityStudyPublicComment2020@alaska.gov
The Civil Rights Office is committed to ensuring equal opportunity for all businesses and personnel on Alaska Department of Transportation and Public Facilities (DOT&PF) projects. It is the policy of the Alaska Department of Transportation and Public Facilities (DOT&PF) that no on shall be subject to discrimination on the basis of race, color, national origin, sex, age, or disability, regardless of the funding source, including Federal Transit Administration, Federal Aviation Administration, Federal Highway Administration, Federal Motor Carrier Safety Association and State of Alaska funds."
Our Mission is to "Keep Alaska Moving through service and infrastructure."
The Civil Rights Vision is to ensure transportation services are provided in a non-discriminatory manner.
IMPORTANT NOTE: For all projects advertised after July 1, 2018: All prime contractors, subcontractors, and DBEs must be on the Alaska DOT&PF AASHTOWare Project Vendor list in order to register on plan holder's lists. Bidders must have an AASHTOWare Project Vendor ID or your bid may not be accepted. You can get on the Alaska DOT&PF AASHTOWare Project Vendor List now!
The Latest Civil Rights News, Highlights & Events
*If you have trouble accessing any of these documents, please call
(907) 269-0851 or TDD / TTY number 800-770-8973 (Alaska Relay 7-1-1).