Roadside Hardware Eligibility Program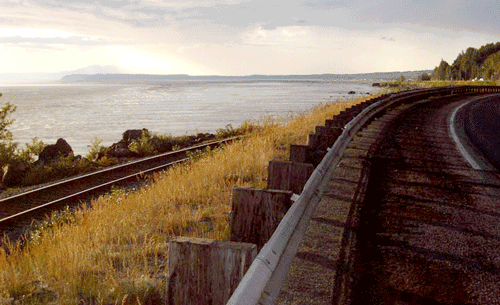 The Federal Highway Administration (FHWA) has authorized states to issue determinations as to the Federal aid eligibility of roadside hardware systems.
Only roadside hardware systems which are Federal aid eligible can be used on DOT&PF projects. Roadside hardware systems are generally considered to include the following:
Bridge Railings
Crash Cushions
End Treatments/Terminals
Longitudinal Barriers
Luminaire Supports
Sign Supports
Transition Systems
Work Zone Systems
Applications for eligibility review are submitted to the DOT&PF Division of Design & Construction Standards where they are reviewed by DOT&PF engineers.
This page is for manufacturers, contractors, and distributors of these systems. Both proprietary and non-proprietary systems are eligible for a determination.  Applications may be submitted by vendors, manufacturers, contractors, designers, or any other interested party. However only a manufacturer may request proprietary information contained within their application be held confidential.
Please click here for access to our list of approved products. DOT&PF Design and Construction employees please click here for access to additional information.
How to Apply for an Eligibility Determination
STEP ONE: Check whether your system has already received a DOT&PF eligibility determination.
STEP TWO: If your system is not on the List of Approved Roadside Hardware submit an Application for Roadside Hardware Federal Aid Eligibility Determination with all supporting documentation to DOT.RHEP@alaska.gov.
Note: If your application package is larger than 45M, go to ZendTo and follow the instructions there to drop-off files for DOT.RHEP@alaska.gov.

Consult the Roadside FAQ for commonly asked questions regarding this program. If your question is not answered or you are having difficulty accessing the site, contact DOT.RHEP@alaska.gov.