Community Transportation Program
Program Contact:
Please direct any questions to your regional planner.
They will be your main point of contact during the CTP project nomination and evaluation process.
Final CTP Criteria
Delay in the 2022-2025 CTP PEB Public Meeting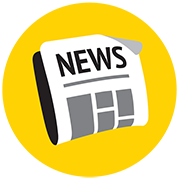 After careful consideration and consultation with many stakeholders, the Department has postponed the current CTP and TAP Project Evaluation Boards (PEB). This is largely due to the overwhelming number of meaningful and needed projects we have received. We want to ensure that each project receives the attention it deserves and the evaluation process remains comprehensive, aligned, consistent, and fair. We're also expanding the PEB meetings to include public testimony and allocating more time for presentations and board discussions.
The Community Transportation Program promotes the development of surface transportation facilities in Alaska, such as new or existing surface transportation facilities that enhance travel and tourism, reduce wildlife-vehicle collisions, and improve air quality and projects connecting different transportation types, such as roads and trails. The Transportation Alternatives Program provides funding for various generally smaller-scale transportation projects such as pedestrian and bicycle facilities; construction of turnouts, overlooks, and viewing areas; recreational trails; safe routes to school projects; vulnerable road user safety assessments; and more.
As the Department works to refine the approach to ensure a community-centered approach is adhered to, new dates will be published and public noticed in the coming weeks.
Program Purpose
The Community Transportation Program (CTP) is a competitive surface transportation program held every 3 years and administered by the Alaska Department of Transportation & Public Facilities (DOT&PF). The CTP solicits community input, nominations, and project sponsorship. Development of projects includes identifying needs through public outreach and involvement, evaluating and scoring eligible projects by a board, and prioritizing and selecting projects to award. Awarded projects will be developed and managed by DOT&PF. This program does not issue grants to communities directly.
Examples of CTP projects would be ones that make new or maintain or improve existing surface transportation facilities, enhance travel and tourism, reduce wildlife-vehicle collisions, improve air quality, and projects that connect different types of transportation such as roads and trails. The State of Alaska, Department of Transportation and Public Facilities (DOT&PF), Program Development, is putting together guidance documents to assist in applying for the competitive programs.
There are two sets of criteria for this project nomination opportunity: 1) Urban and Rural, and 2) Remote. Communities not connected to the road system by road or ferry are considered Remote. All other communities are considered Urban and Rural.
State Competitive Process
The State is responsible for selecting projects submitted by eligible entities through a competitive process for all funds not suballocated to MPOs representing urbanized areas with populations greater than 50,000.
Prior Awards
Alaska DOT&PF Opens CTP and TAP Programs
Timeline
| | |
| --- | --- |
| September 1 - October 3, 2022 | Public Comment Opportunity for Project Evaluation Criteria |
| September 1 - October 31, 2022 | Phase One - Intent to Apply - Communities wishing to apply must submit an NOIA form.  Applicants will be asked to provide project title, location/termini, scope, short justification, and answer eligibility screening.   |
| November - February 2023 | Phase Two - Call for Projects - DOT&PF will use preliminary project information to determine eligibility and prepare a Scope, Schedule, and Estimate. Communities develop full project applications for eligible projects.   |
| February 28, 2023 | APPLICATIONS DUE |
| March - April 2023 | Pre-screening and project package development by DOT&PF for projects to compete at PEB (highest scoring projects). |
| April 21, 2023 | HQ PROJECT SELECTION FOR PEB |
| April 2023 | Statewide Project Evaluation Board (PEB) Meeting |
| May 30-31, 2023 | PEB SCORING |
| June 2023 | Project Awards Announced |
Eligible Projects
Example CTP projects for this solicitation include:
improve existing surface transportation facilities; improve or make new transportation facilities that provide access to important resources or connect communities; connect different types of transportation modes such as transit and trails or roads; enhance travel and tourism; electric vehicle charging infrastructure; reduction of wildlife-vehicle collisions, i.e., wildlife crossings.
2023 CTP Award Amounts
We are expecting to award close to $80-120 million. CTP Projects are limited to two project submittals per public entity with a not-to-exceed federal share amount of $15,000,000, as determined through a DOT&PF certified estimate using recent unit costs and bid tabs from successful bids. DOT&PF is an eligible sponsor for CTP community roads.


Get updated by email or text message.
This service allows you to sign up for specific Alaska DOT&PF topics, including information about the CTP and TAP
Sign Up Here