Gravina Access Project 67698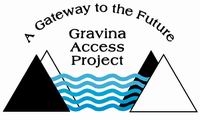 Documents
The documents below are offered in

PDF format.
To save the PDF to your PC right click on the link and select
"save target as" or, "save link target as", or "save link as".
Record of Decision & Final Supplemental Environmental Impact Statement (2017)
Draft Supplemental Environmental Impact Statement (2013)
Final Environmental Impact Statement (2004)
(Note: Unrevised Appendices are available in Draft EIS downloads)
The EIS Record of Decision from September 2004 identifies Alternative F1 as the selected alternative for the project and briefly discusses the background of the project, states the decision and discusses the basis for it, describes other alternatives considered, identifies measures adopted to minimize potential environmental harm, summarizes the comments received during the review of the Final EIS, and provides responses to the substantive comments.
Final EIS Documents
(Note: Unrevised Appendices are available in Draft EIS downloads)
Draft EIS Documents
Previous Reports and Technical Studies
Reports and Technical Studies 1999-2002
Newsletters and Newspaper Articles
Newsletters and Newspaper Articles 1999-2013