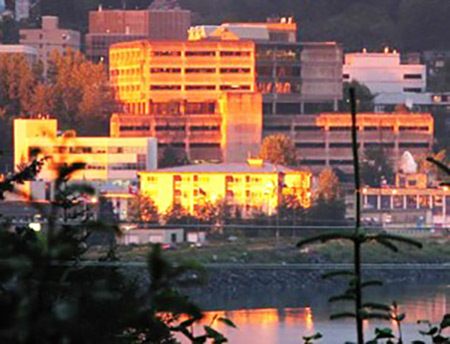 Juneau.
Photo by Anonymous, Alaska DOT&PF
Welcome!
The Division of Facilities Services includes Statewide Public Facilities (Design & Construction), Maintenance & Operations to support multi-departmental facilities statewide, and Statewide Leasing.
Each of our sections support the entire State from three major geographic hubs: Anchorage, Fairbanks, and Juneau. The Division is staffed by over 150 personnel of various disciplines and specialties.
Mission:
Division of Facilities Services delivers, improves, and maintains safe and reliable facilities across Alaska.
Vision:
Division of Facilities Services strives to be the premier facilities service provider for Alaskans. We achieve shared goals through strategic collaboration, planning, and continuous improvement. We leverage experience, technology, and industry best practices to optimize our facilities and make evidence-based decisions.
Values:
Integrity: Doing the right thing, even when no one is watching. Doing what we say we are going to do.
Excellence: Commitment to continuous improvement, innovation and quality.
Respect: Unconditional positive and professional regard for team members: customers, stakeholders and coworkers.
Service: Diligently fulfill the needs of our customers to prepare for Alaska's future .
Safety: Provide safe facilities and promote a safety culture.