Strategic Investment Section
OUR MISSION: We are committed to best practices in data management that support informed decision-making.
OUR VISION is to innovate our investment decision making through data and information.
WHAT WE DO
As the department transitions to making strategic investments and performance-based planning & programming, the need for advanced data analytics and data to support project selection procedures is expanding exponentially. This section is committed to collecting and managing data and advancing skillsets to support this transition. Our team consists of two business units:  Traffic Data Collection Team and the Data Analytics Team.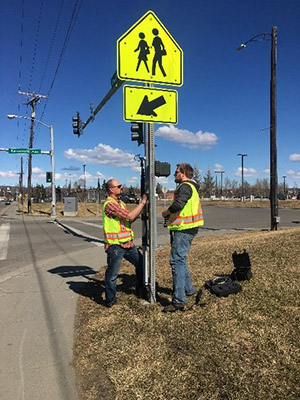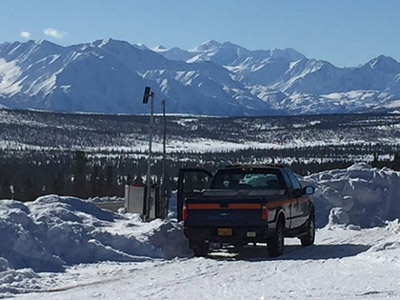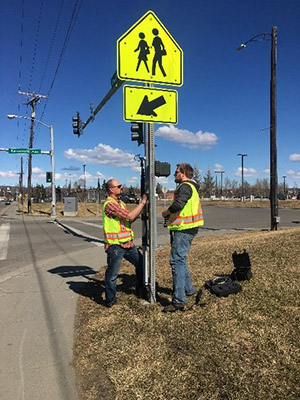 Traffic Data crew setting up video counter, by Jill Sullivan, Alaska DOT&PF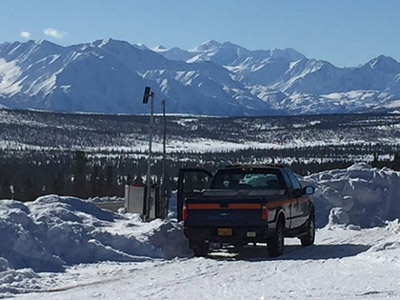 Temperature Data Probe site on Glenn Highway MP 128, by Matt Murphy, Alaska DOT&PF