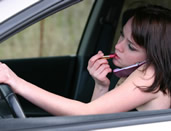 Distracted Driving
States Increasing Efforts on Distracted Driving. Distracted driving has emerged as a priority for state highway safety agencies. Twenty-seven states, D.C., and Guam indicated that distracted driving is included in their Strategic Highway Safety Plans (SHSPs).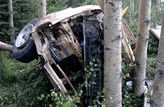 Fatality Analysis Reporting System (FARS)
Since 1975, the National Highway Traffic Safety Administration (NHTSA) has operated and maintained the Fatality Analysis Reporting System (FARS). FARS is a national data collection system that contains information on all known motor vehicle traffic crashes in which there was at least one fatality.
Low Speed Vehicles
The National Highway Traffic Safety Administration (NHTSA) first adopted regulatory standards for low speed vehicles in 1998. The NHTSA regulations define a low speed vehicle (LSV) as a motor vehicle that (1) has four wheels; (2) can attain a speed in one mile on a paved, level surface of at least 20 miles per hour and not more than 25 miles per hour; and (3) has a gross vehicle weight rating of less than 3,000 pounds (49 CFR Sec. 571.3). The regulations do not limit LSVs to being electrically-powered.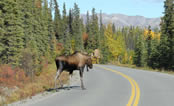 Moose Safety
Every year moose routinely cause injury-related traffic crashes throughout the interior of Alaska, resulting in millions of dollars in medical bills and property damage. While moose are happy to pose for a picture or two it is important to give them lots of room, especially when calves are nearby.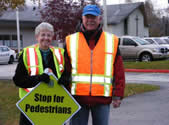 The U.S. Department of Transportation has made a clear commitment to the philosophy that communities are in the best position to affect improvements in motor vehicle and other transportation-related safety problems. We know that when a community takes ownership of an issue, change happens!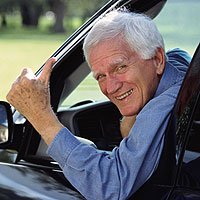 Senior Driving in Alaska
Everyone ages differently and where some people are perfectly capable of continuing to drive in their seventies, eighties, and even beyond; many elders, however, are at higher risk for on or off road crashes. According to studies conducted by the National Highway Traffic Safety Administration (NHTSA) senior drivers are more likely to receive traffic citations for failing to yield, turning improperly, and running red lights and stop signs - an indication of decreased driving ability.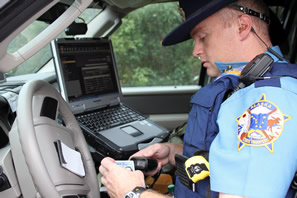 Traffic Records Program
Goals:
To improve motor vehicle crash data in order to reduce crashes and injuries on Alaska's roadways.
Ensure that complete, accurate and timely traffic safety data are collected, analyzed and made available for decision-making at the national, state and local levels to reduce crashes, deaths and injuries on our nation's roadways.