Fatality Analysis Reporting System (FARS)
Since 1975, the National Highway Traffic Safety Administration (NHTSA) has operated and maintained the Fatality Analysis Reporting System (FARS). FARS is a national data collection system that contains information on all known motor vehicle traffic crashes in which there was at least one fatality. For the purposes of the FARS program, a reportable fatality is a death that occurs within 30 days (or more precisely, 720 hours) of the motor vehicle traffic crash and is a direct result of the crash. Initial identification of fatalities under FARS often comes from police crash reports but may come from any available source. Detailed information on the circumstances of the crash and persons and vehicles involved are obtained from a wide variety of sources including police crash reports, driver licensing files, vehicle registration files, state highway department data, emergency medical services records, medical examiner/coroners reports, toxicology reports, and death certificates.
FARS is an important resource for NHTSA, the states, and the traffic safety community. The FARS data, a census of all fatal motor vehicle traffic crashes in the U.S., helps NHTSA and others understand and describe the national and state traffic safety environment. FARS data are used to identify problem areas, evaluate safety countermeasures, and to facilitate the development of traffic safety programs at the national, state, and local levels. FARS data provide a basis for Agency decisions in traffic safety, crash worthiness research, and rulemaking. In addition, the consistency of definitions for data in FARS allows an individual state or geographical area to assess its traffic safety situation in relation to the national experience and that of other states.
The FARS data are gathered, interpreted, coded and entered into the National Database in each state by FARS Analysts. The Analysts are employees of state government agencies under agreement with NHTSA for the support of the FARS program. The number of FARS Analysts differ by state according to population and number of fatalities. Alaska has one FARS Analyst.
In 2020 Alaska experienced 66 fatalities, in 55 fatal crashes. These figures show a 10.8% decrease in fatalities and an 20.3% decrease in fatal crashes from 2016. The number of alcohol-related fatal crashes in 2020 increased by 27.2% from 2019.
Alaska Motor Vehicle Crash Numbers
Fatal Crashes: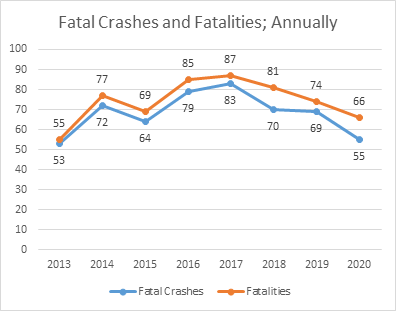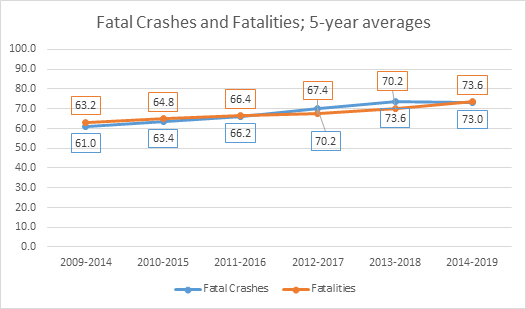 Serious Injury Crashes: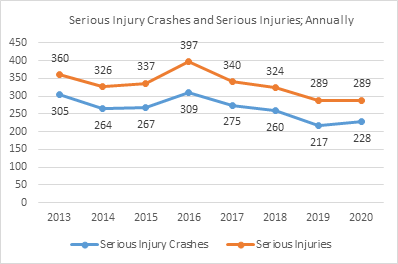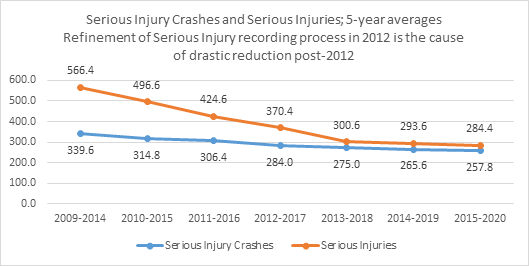 Minor Injury Crashes: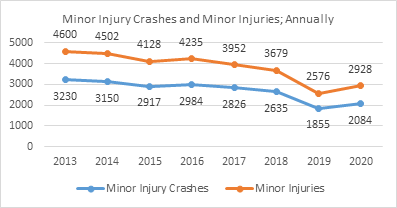 Property Damage Only Crashes: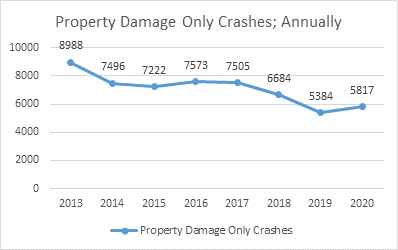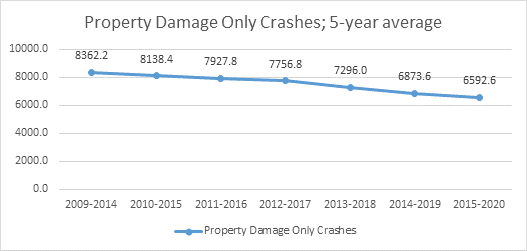 Alaska Fatal Statistics (Updated 4/10/2018)
(Click on chart/image below for historical data related to that specific topic. All historical tables are offered in PDF

format. Adobe Acrobat PDF files require a viewer, available for free, directly from Adobe)
Additional Fatality Data:
For additional Motor Vehicle Fatality data please visit AHSO's data page.
Related Links