Gravina Access Project 67698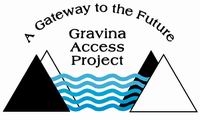 Project Status
Final Supplemental Environmental Impact Statement and Record of Decision Issued
The Federal Highway Administration (FHWA) and the DOT&PF have completed their environmental review of the Gravina Access Project and have issued a Final Supplemental Environmental Impact Statement (SEIS) and Record of Decision (ROD). The Final SEIS presents the potential environmental impacts of six build alternatives and the No Action Alternative. The Final SEIS identifies Alternative G4v as FHWA's and DOT&PF's preferred alternative, responds to comments on the Draft SEIS, and provides updated information to support the analysis. FHWA presents Alternative G4v as the selected alternative for the Gravina Access Project in the ROD. Read the press release here.
Alternative G4v will improve existing ferry facilities for airport travelers and the movement of heavy freight. The selected alternative includes a passenger waiting facility, a new heavy freight mooring facility, reconstructed ferry berths, and other amenities to improve access for ferry travelers and freight movement to and from Gravina Island.
About the Project
The proposed project would improve surface transportation between Revillagigedo Island and Gravina Island in the Ketchikan Gateway Borough (Borough) located in Southeast Alaska. The primary public access to Gravina Island from Revillagigedo Island is a Borough operated ferry that transports vehicles, bicyclists, and pedestrians from a terminal on Revillagigedo Island, located approximately 2.6 miles north of downtown Ketchikan, to a terminal on Gravina Island at Ketchikan International Airport.

Alternative G4v is the selected alternative for this project.
Alternative G4v would include
Improvements to the existing ferry terminal on Revillagigedo Island:

A new passenger waiting facility with restrooms
Security (including security cameras)
Lighting, water and sewer
Sidewalks and covered walkways

Fencing, landscaping
Parking meter system
Tongass highway access improvements
Reconstruction of the existing airport ferry transfer bridge and ramp to meet current design standards
Improved Facilities on Gravina Island:
A new heavy freight mooring facility near the airport, to the south of the existing ferry berth to provide heavy freight access to Gravina Island for highway loads that cannot be accommodated by the shuttle ferry.
Reconstruction of the existing airport ferry transfer bridge and ramp to meet current design standards.
Upgrades and improvements to all sidewalks and wheelchair ramps associated with the airport ferry facilities to meet applicable standards.
Replacement of the existing ferry layup dock and transfer bridge to support layup and maintenance of the airport ferry system.
Reconstruction of a portion of the Seley Road and replacement of the bridge over Airport Creek.
Two shuttle vans to carry both pedestrians and their luggage from the existing ferry terminal on Revillagigedo Island to the airport terminal on Gravina Island.
Next Steps
The Final SEIS and ROD were released in June 2017 (Viewable in Project Documents). The DOT&PF will begin the process of permitting, developing final design, and issuing a contract for construction. The DOT&PF is continuing to coordinate with the Ketchikan Gateway Borough as the project moves into the construction phase.
If you have questions or would like additional information about the project please consult the contact page here.