Juneau - Egan Drive Resurfacing 10th Street to Main Street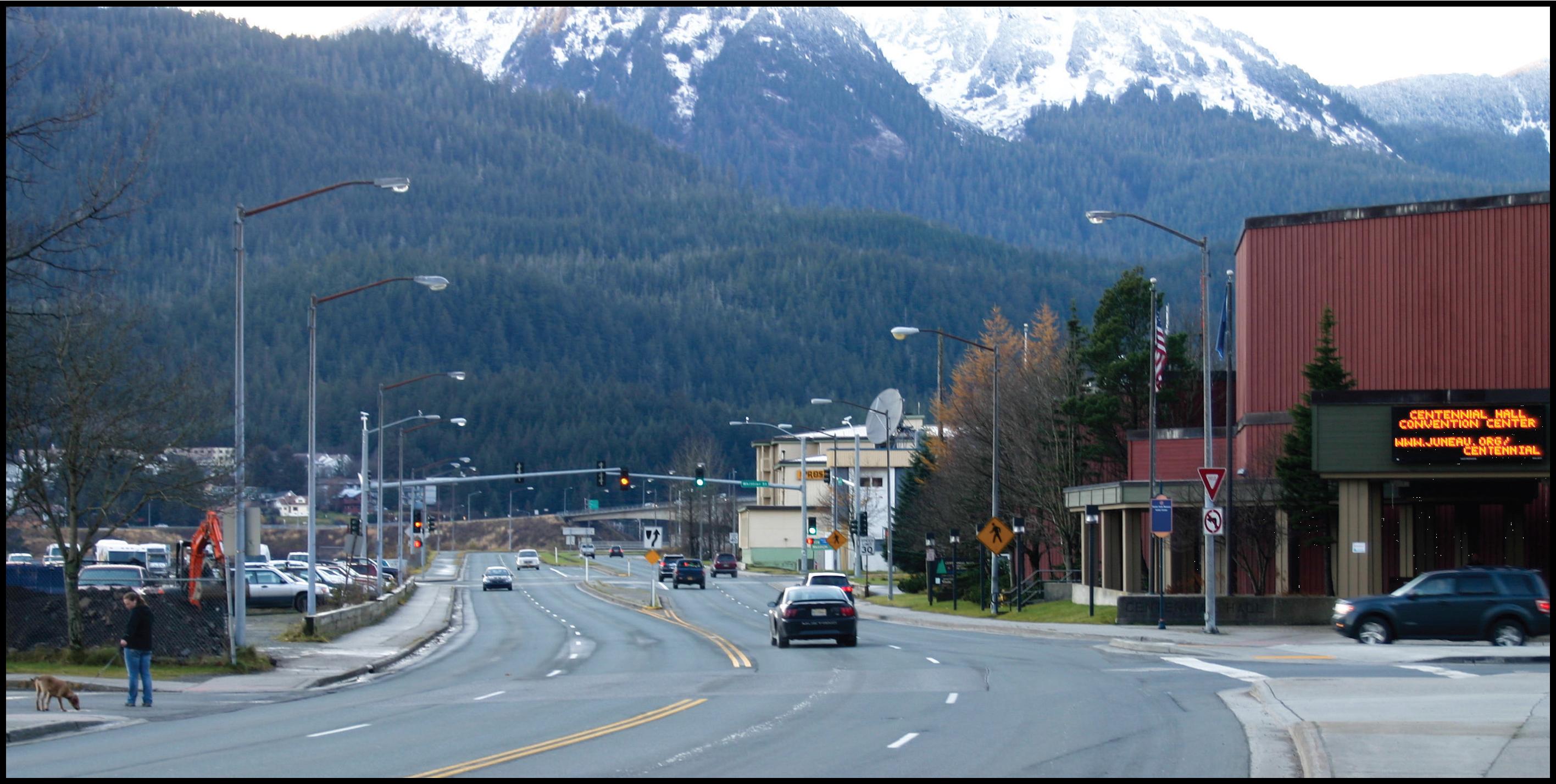 Federal Project #NHS 093-2(47) / State Project #69393 & #69450
The purpose of the proposed project is to improve transportation safety on Egan Drive for motorized and non-motorized traffic and to prevent failure of the retaining wall on Egan Drive near Merchants Wharf.
See Construction Information
Current Project Information
On March 27, 2019, DOT&PF awarded a $14.3 million project to SECON to resurface Egan Drive from 10th Street to Main Street and enhance pedestrian and bicycle facilities.
The project will:
Resurface Egan Drive from 10th Street to Main Street
Improve and add pedestrian crossing opportunities by reducing the number and/or width of driving lanes
Widen sidewalks
Construct bike lanes
Repair sections of retaining wall under the Merchant's Wharf building
Rehabilitate the Gold Creek Bridge (incl. asphalt, rails and signs)
Slip lining some existing culverts
Widen Egan Drive seaward with a reinforced soil slope approximately 1,300 linear feet between West Eighth Street and Whittier Street
Remove and replace storm drainage systems that drain into Gastineau Channel
Relocate electrical and telephone utility boxes impacted by the project
Replace luminaires and traffic signals including electrical conduits
Replace signs and install new way finding signs to direct pedestrian and bicycle traffic
Project Status and Schedule
Activities in summer 2019 focused on the stretch of Egan Drive between Willoughby and Whittier streets.

Road construction has resumed with the focus on finishing the section between 10th and Whittier streets, and repairing the retaining wall under the Merchant's Wharf building.

This page last updated: 4/13/20