Douglas Highway Resurface & Sidewalk Repair
Project Description
The Alaska Department of Transportation & Public Facilities (DOT&PF) is working on a design to improve and resurface approximately 2.5 miles of Douglas Highway from St. Ann's Avenue to Egan Drive including upgrades to the roundabout and bridge surface. The project will repair various elements of the existing road infrastructure such as sidewalks and curbs, culverts and drainage, and signage.
The primary objectives of the project are:
prolong the life of Douglas Highway's road surface
maintain adequate drainage features
bring the pedestrian facilities into compliance with the Americans with Disabilities Act (ADA)
Virtual Public Information Office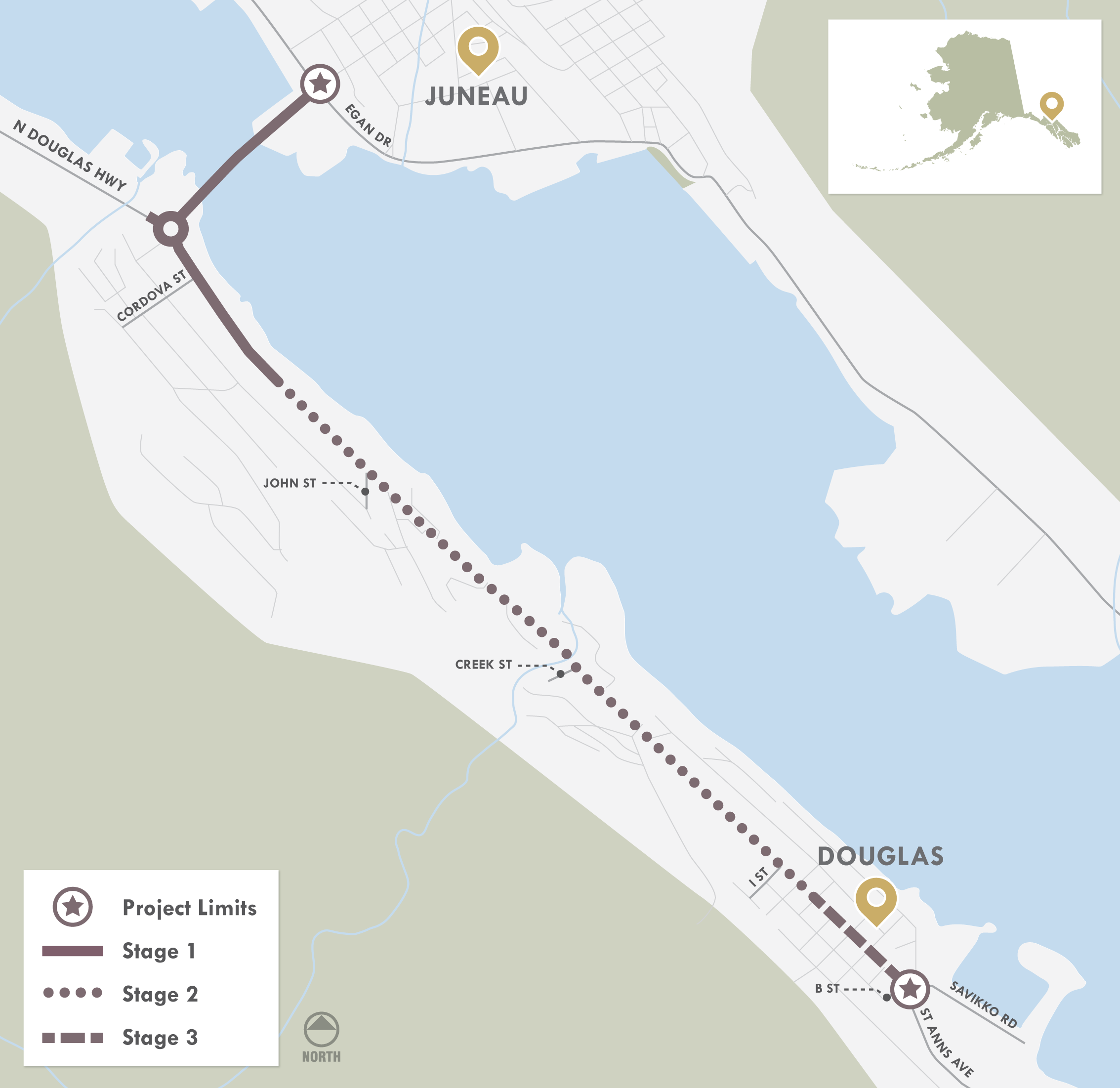 Proposed Improvements
Reconstruct pedestrian ramps, driveways and sidewalks to be ADA compliant
Reconstruct 3rd Street from St. Ann's Avenue to I Street
Resurface Douglas Highway from I Street to Egan Drive
Resurface the roundabout
Resurface Douglas Bridge and level existing bridge joints
Resurface Lawson Creek Bridge, repair bridge joints, & recoat the bridge superstructure
Repair some structural retaining walls and replace damaged handrails
Upgrade highway guardrail and bridge rail
Upgrade sign supports
Replace striping
Upgrade drainage
Cost & Funding
This project is funded by federal receipts through the Preventative Maintenance program. The project is expected to cost approximately $15-20 million (including utility relocations, Right-of-Way acquisition, and construction costs).
Proposed Typical Cross-Sections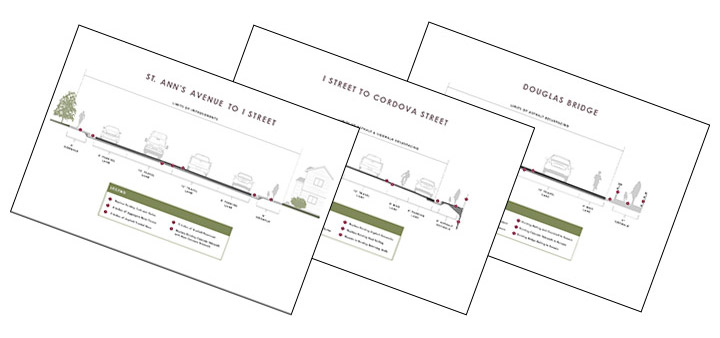 The environmental review, consultation, and other actions required by applicable Federal environmental laws for this project are being, or have been, carried out by DOT&PF pursuant to 23 U.S.C. 327 and a Memorandum of Understanding dated November 3, 2017, and executed by FHWA and DOT&PF.