How to navigate the Alaska Project Exchange Mapper
The above map shows information about all projects being constructed by Alaska DOT&PF during the 2023 construction season.
Click the search icon to enter an address or community
Scroll and zoom to see detailed maps about individual projects
Toggle between search fields in the top right to filter projects by criteria like location or legislative district
Click on project icons and shapes to view details like project description, purpose, contract amount, schedule, and more
Print maps and download data
Printable Maps
Project Lists
Project Information Sheets
Questions?
Contact our information offices:
Closures, detours, signs, and cones - how we manage traffic during construction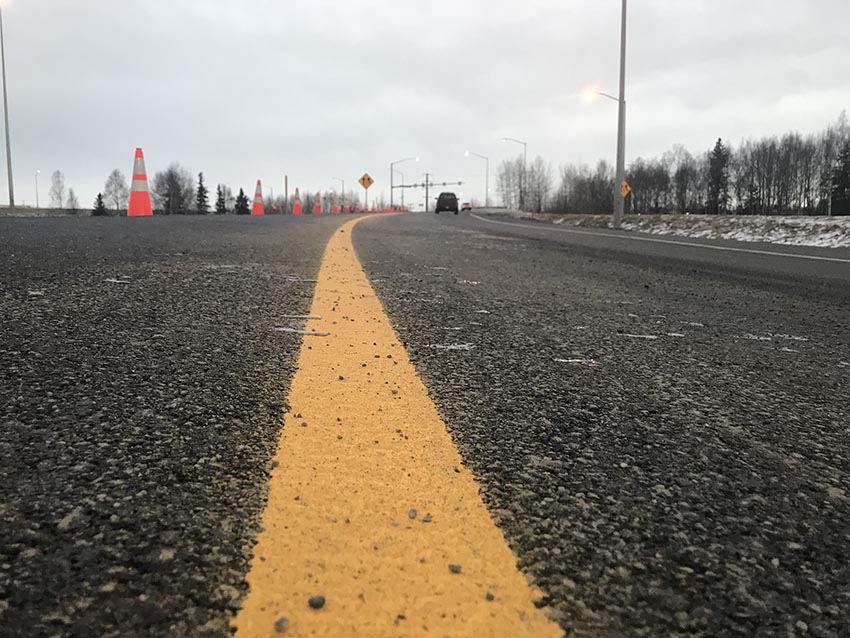 When making decisions about how to manage traffic through construction zones, we look at each project individually, consider how each project interacts with other construction projects in the area, and consider how detoured traffic impacts our transportation system as a whole. We try to balance several different factors:
Safety of the public and the workers
Impacts to businesses and the public
Available funding
Time to complete the project under a variety of conditions
The vast majority of funding for our road construction projects comes from the Federal Highway Administration (FHWA). For those federally-funded projects, FHWA requires us to look at closing a road as a first option to manage traffic. Generally this is not an option on our rural projects because of a lack of alternative routes. However, if there are reasonable detours around the construction zone, the existing transportation network can handle the increase in traffic, and a closure doesn't block access to homes, business, or essential resources, this option can have big benefits including:
Decreasing the amount of time needed to complete the project
Decreasing the cost of the project
Increasing safety for workers and the traveling public
Minimizing impacts on businesses
Community-driven planning initiatives
We need your feedback to plan for future projects! Let's work together today to build tomorrow.
How an idea becomes a construction project
The projects you see constructed in 2023, and every other year, start with an evaluation of our state's infrastructure needs. Out of these needs, projects are planned with the help of stakeholders and the public, funding from our federal partners is secured to begin the project, and the design process begins.
The design process includes completing the environmental document, getting feedback from stakeholders and the public about the project, acquiring any necessary property or right-of-way, making agreements with utility companies, creating the detailed construction plan, and estimating the cost of construction. This process can be completed entirely in-house, partially in-house with the assistance of a consultant, or primarily by a consultant with oversight from DOT&PF staff.
When all that preparation work is complete and a project is ready to be delivered to construction, it is submitted to our federal partners for funding approval. If approved, the project is typically advertised to construction contractors who submit bids stating the price at which they can build the project. The contractor who meets the requirements of the bid advertisement and submits the lowest bid is generally awarded the project. In some cases, we use alternative procurement methods, like Construction Manager / General Contractor, in which a construction price is negotiated with a contractor.
The awarded contractor will construct the project as specified in the plan set with contract oversight and quality control managed by DOT&PF staff.
Learn more about the Alaska Statewide Transportation Improvement Program, the state's four-year program for transportation system preservation and development, at their website.
Regional community-driven planning
We are committed to moving projects into construction that are driven from community involvement, and we are testing a pilot program out now to improve this commitment. This means we want communities to lead in transportation decisions.
One action we are taking toward this is through the Regional Planning Organization (RPO) Pilot Program. Learn more about this program and provide feedback on how we can work together here.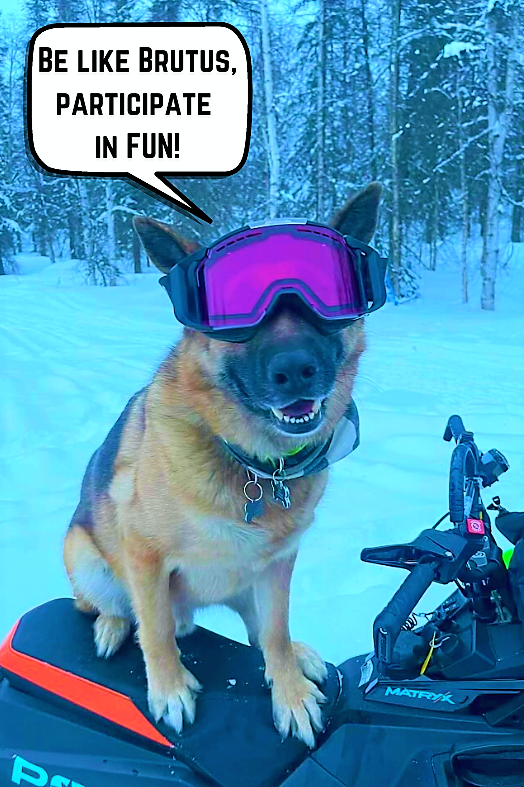 The Last Funtier
This pilot program is all about having fun in Alaska through improved access to adventure!
Work with us to identify opportunities for better access to outdoor adventure on our roadways, ports, and aviation. Improvements to providing access to endless opportunities for exploring include boat launches, parking, trailheads, campsites, as well as scenic byway maintenance. Visit the Last Funtier website to learn more and fill out the survey to tell us which waysides to focus on during future construction seasons.