Angoon Airport Master Plan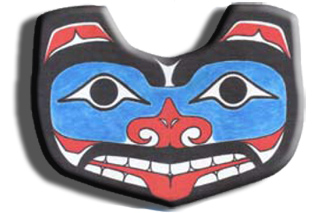 Angoon, Alaska is a community located in Southeast Alaska about 60 miles southwest of Juneau and 50 miles northeast of Sitka (Figure 1). It is located on Admiralty Island, on a peninsula of land bordered by Chatham Strait to the west and Kootznahoo Inlet to the east. Angoon is primarily a Native Alaskan Tlingit community and the only permanent settlement on Admiralty Island in Southeast Alaska. Admiralty Island is also home to Admiralty Island National Monument and its Kootznoowoo Wilderness, parts of the Tongass National Forest.
Although it is situated in the middle of northern Southeast Alaska, Angoon is quite remote – it is only accessible by air and water. It receives its air service at a small seaplane terminal and is visited by Alaska Marine Highway System ferries that land at a state owned terminal south of town. The difficulties inherent in this limited transportation system are detailed herein. In order to address the transportation shortfalls faced by the people of Angoon – the largest community in the region without a landing strip – a planning effort was begun in 2001 as a first step in developing an airport. This plan includes a review of past work that has been completed as part of the planning process for the airport. It describes the analysis of alternatives which culminated in selection of the proposed airport site, surface access, apron layout, and depicts all of these on an airport layout plan. In addition to this document, an Angoon Airport Master Plan Background Report is available with an environmental analysis of the access and apron alternatives and Technical Appendices on biological resources; prehistoric, historic and archaeological resources; and wetlands.
The proposed airport site is on the northeast side of Favorite Bay partially within the City of Angoon and within the Admiralty Island National Monument; proposed access is a 4.2 mile road beginning at the end of the current road system and paralleling the Favorite Bay shoreline approximately 100-600 feet inland from the shore until the road swings inland to access the apron (Figure 2).
It is reasonable to expect that NEPA environmental documentation and detailed airport design drawings will be prepared in 2007-2008; that site and right-of-way acquisition will take place in 2009-2009; and that airport construction will begin in 2010.