Chiniak Highway Rehabilitation: Milepost 15 to 31
Project # SFHWY00111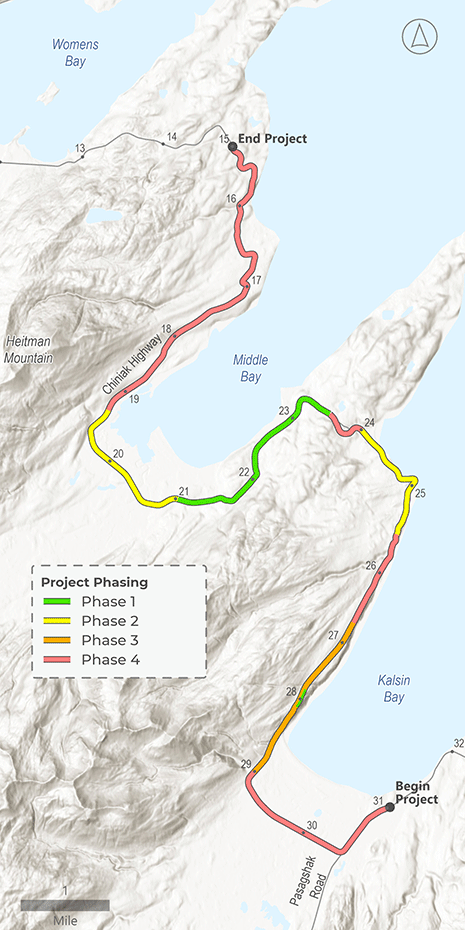 The Alaska Department of Transportation & Public Facilities (DOT&PF) is planning to rehabilitate pavement along Chiniak Highway from milepost 15 to 31 in Kodiak, Alaska. Work on this project includes, but is not limited to, the following improvements:
Paving
Embankment Rehabilitation
Roadway Realignments
Drainage and Culvert Improvements
Rockfall Mitigation
Guardrail Replacement
Retaining Wall Structures
Utility Relocations
Signing and Striping
The purpose of this project is to extend the life of the existing roadway by addressing poor pavement conditions, rehabilitating the roadway embankment, improving unstable slopes, and reducing the impact of coastal erosion.
The project will be phased over seasons and will require multiple construction projects. Phasing and construction will be based on availability of funding, prioritization of improvements, and work type limits.
The project team will complete environmental field studies and preliminary scoping through summer 2023.
This project is being developed in cooperation with the Alaska Division of the Federal Highway Administration (FHWA).
---
---
The environmental review, consultation, and other actions required by applicable Federal environmental laws for this project are being, or have been, carried out by DOT&PF pursuant to 23 U.S.C. 327 and a Memorandum of Understanding dated April 13, 2023, and executed by FHWA and DOT&PF.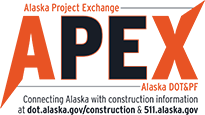 Use DOT&PF's Alaska Project Exchange tools to learn more about all of DOT&PF's active construction projects statewide!
Want to know how construction will impact road traffic? Visit 511.alaska.gov
Want to dig into the details about projects across the state? Visit dot.alaska.gov/construction