Recognized for its scenic, natural, historical and recreational values, the 127-mile Seward Highway holds triple designation: USDA Forest Service Scenic Byway, Alaska Scenic Byway, and All-American Road.
The first 50 miles of the Seward Highway skirts the base of the Chugach Mountains and the shore of Turnagain Arm, where it's common to see beluga whales, Dall sheep, waterfalls and eagles. The remainder of the drive courses through the mountains, offering dramatic views of wild Alaska.

Learn about moose eating habits, the boreal forest, and the Alaska Railroad at Potter Creek Viewpoint and Trail just south of Anchorage.
Look for bore tides, beluga whales and the effects of the 1964 9.2 magnitude earthquake along the road. Hundreds of spruce trees were killed when the ground dropped and the trees were standing in salt water.
Check out the picturesque town of Girdwood or pan for gold at Crow Creek Mine.
Hike a portion of the 23-mile Johnson Pass Trail, which follows the path of the old Iditarod Trail.
Drive to the historic mining town of Hope, a beautiful 18-mile side trip from Canyon Creek Bridge.
Summit Lake gives you a taste of alpine Alaska where swans rest on their spring and fall migrations.
Moose Pass and Trail Lakes offer recreation and flight-seeing opportunities. Visit the hatchery at Trail Lake.
Once you arrive in Seward, visit Exit Glacier and see if you can see the glacier moving - you can't!
Don't miss a bit of the town of Seward - go fishing, participate in the 4th of July Mount Marathon Run festivities, take the Walking Tour and visit the Alaska SeaLife Center.

January
Anchorage Folk Festival
Anchorage, 907-566-2334
Polar Bear Jumpoff Festival
Third Saturday in January Seward
907-224-5230
February
March
Iditarod Trail Sled Dog Race
Anchorage, 907-276-4118
May
Harbor Opening Weekend
Third weekend in May
Seward, 907-224-3160
Qutekcak Native Tribe hosts Alaska Native Arts & Craft Fair
June
Mayor's Midnight Sun Marathon
Anchorage, 907-276-4118
July
Fourth of July celebrations
Regionwide
Girdwood Forest Fair
Girdwood, 907-566-9039
August
Alyeska Blueberry & Mountain Arts Festival
Girdwood, 907-754-1111
September
Qutekcak Native Tribe's Annual Sobriety (Healthy Living) Gathering
November
Annual Crafts Emporium
Anchorage, 907-263-2800
December
Annual Holiday Train Ride
(roundtrip Anchorage-Seward)
Anchorage, 800- 544-0552
Alyeska's New Year's Eve Torchlight Parade & Fireworks
Girdwood, 907-754-2209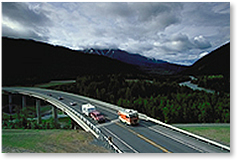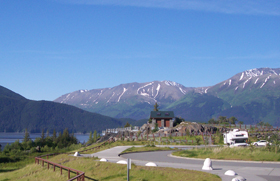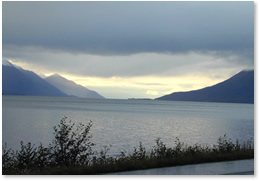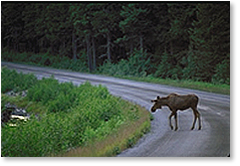 Questions about the Scenic Byways web site?

dot.scenic.byways@alaska.gov