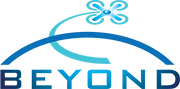 UNMANNED AIRCRAFT SYSTEMS (UAS)
On December 28, 2020 the Federal Aviation Administration (FAA) announced final rules for unmanned aircraft systems (UAS) or drones that will require Remote Identification (Remote ID) of drones and allow operators of small drones to fly over people and at night under certain conditions.
UAS Live Events Whether you're a new pilot or have years of experience, rules and safety tips exist to help you fly safely in the State of Alaska. To get started, be sure to select which type of user you are and find out what rules and regulations apply to your specific situation. Alaska DOT&PF has the authority to implement and manage regulations pertaining to state laws concerning unmanned aircraft operations within the state.
Click on one of the categories below to find out what is required before you can operate in Alaska.
Updated: 06/24/2021
Note: Reference in this site to any specific commercial product, process, or service, or the use of any trade, firm or corporation name is for the information and convenience of the public, and does not constitute endorsement, recommendation, or favoring by DOT&PF.