Kokhanok Airport Resurfacing and Fencing
Project # SFAPT00361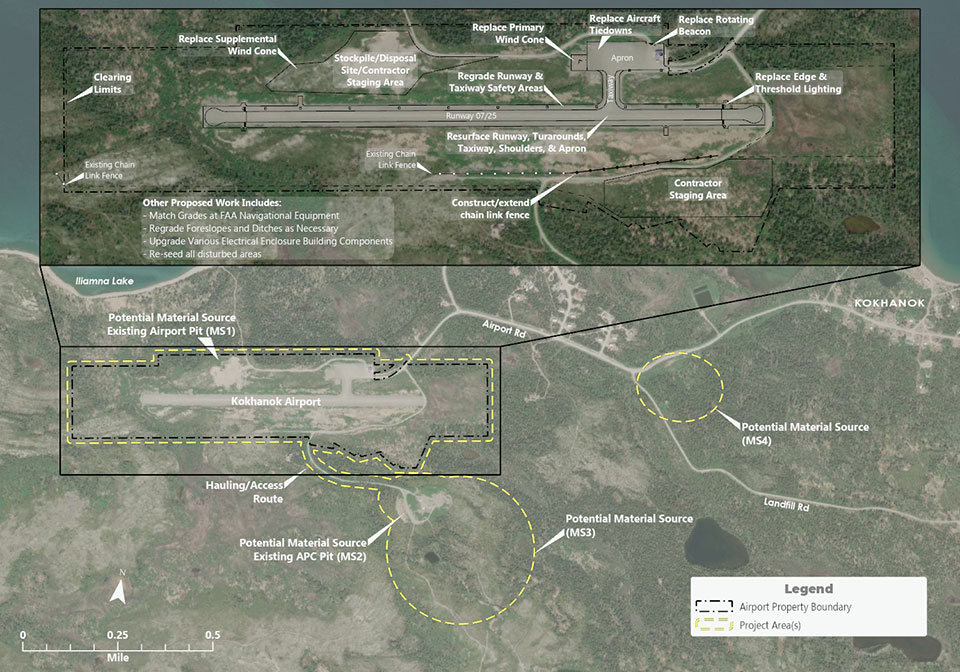 The Alaska Department of Transportation & Public Facilities, in cooperation with the Alaskan Region of the Federal Aviation Administration (FAA), is proposing to resurface the runway, turnarounds, taxiway, and apron, and extend perimeter fencing at the Kokhanok Airport.
The proposed project includes the following activities:
Resurface Runway 07/25, turnarounds, taxiway, and apron and apply dust palliative
Regrade Runway and Taxiway Safety Areas
Replace edge lighting, conduits, electrical conductors, reflective cones, and markers
Improve drainage, including modifications to existing culverts and regrading foreslopes and ditches
Replace aircraft tie-downs
Construct approximately 1,100 linear feet of chain link fence
Replace and/or relocate navigational aids, including but not limited to, primary wind cone, supplemental wind cone, and rotating beacon
Upgrade electrical enclosure building components
Clear and grub vegetation
Provide up to two off-airport material source sites and access for contractor use to supply the project with material needs during construction
The project will include geotechnical investigations of the existing airport embankment and potential local material sources to supply the project with borrow, processed aggregates and/or rock. Other field studies include topographic survey, wetlands delineation, invasive species survey, and a cultural resources survey. Field studies are projected to begin in summer 2023. Construction of the project is anticipated to begin as early as summer 2025.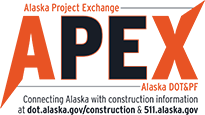 Use DOT&PF's Alaska Project Exchange tools to learn more about all of DOT&PF's active construction projects statewide!
Want to know how construction will impact road traffic? Visit 511.alaska.gov
Want to dig into the details about projects across the state? Visit dot.alaska.gov/construction