Kaxdigoowu Héen Dei Improvements
(Brotherhood Bridge Trail Improvements)
State Project No. SFHWY00259 | Federal Project No. TA18010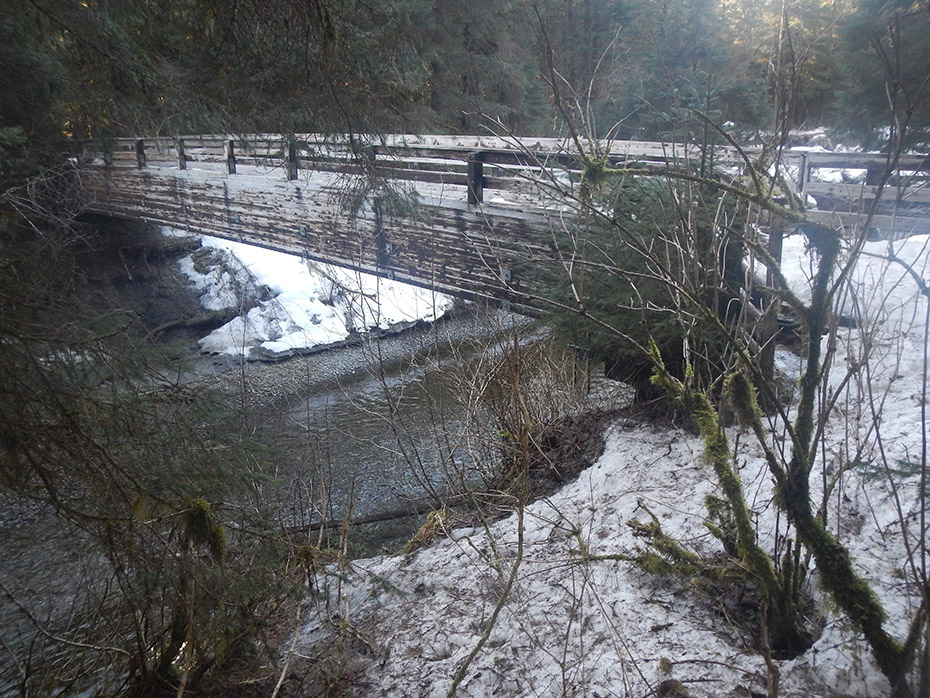 The Alaska Department of Transportation and Public Facilities (DOT&PF) and the City and Borough of Juneau (CBJ) are proposing to improve the functional condition of Kaxdigoowu Héen Dei (Brotherhood Bridge Trail). Proposed improvements would include:
Replacing the pedestrian bridge at Montana Creek to provide a larger span for more natural stream movement and to allow emergency and maintenance vehicle use
Armoring Montana Creek streambanks to increase the expected life of the new bridge
Trail reconstruction including repairing subgrade in select areas
Repaving the trail
Replacing and/or adding drainage culverts
Construction is projected to begin in the summer of 2023 and would take 3-4 months. Loud noise associated with pile driving may be heard up to half-a-mile away from the Montana Creek Bridge during construction. Kaxdigoowu Héen Dei will be closed to thru traffic during construction.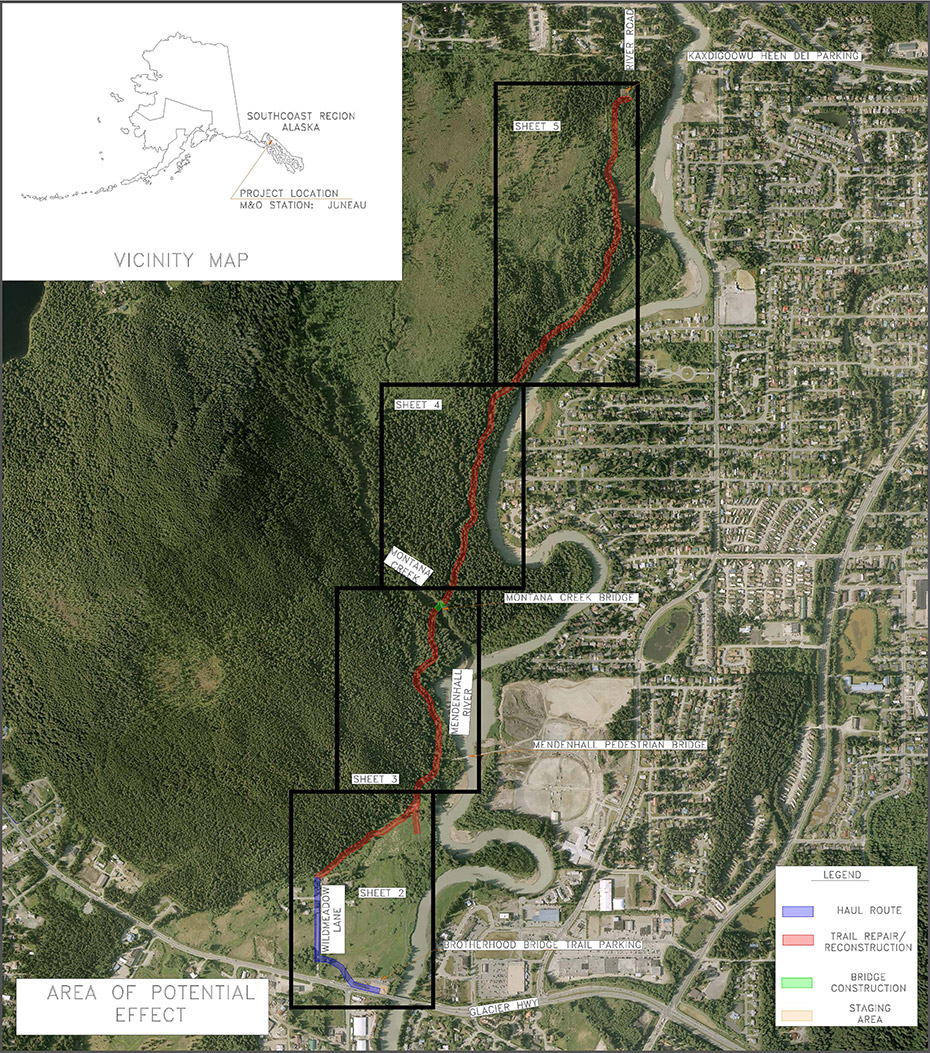 The environmental review, consultation, and other actions required by applicable Federal environmental laws for this project are being, or have been, carried out by DOT&PF pursuant to 23 U.S.C. 327 and a Memorandum of Understanding dated November 3, 2017, and executed by FHWA and DOT&PF.