Steese Expressway Chena River Bridge
The Alaska Department of Transportation & Public Facilities (ADOT&PF), in cooperation with the Alaska Division of the Federal Highway Administration (FHWA) is proposing to re-deck the Steese Expressway Chena River Bridge and re-pave the Steese Expressway between the Chena River and Airport Way in Fairbanks, Alaska.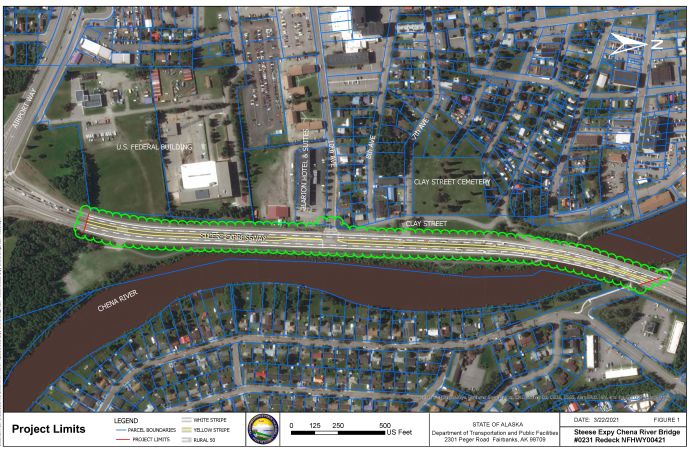 Project Purpose
The purpose of this project is to improve safety and extend the service lives of the bridge and expressway facility.
The project is needed because the existing bridge and expressway surfaces are failing and need to be replace.
Additional Project Improvements Include:
Replacing the ADA curb ramps located at the Steese Expressway/10th Avenue intersection
Re-place existing bridge & pedestrian railing to meet current crash standards and create uniform shoulder widths across the bridge
Re-strip the road
Replace signs
Construction
Spring 2022 – Begin Construction