Shishmaref Airport Erosion Control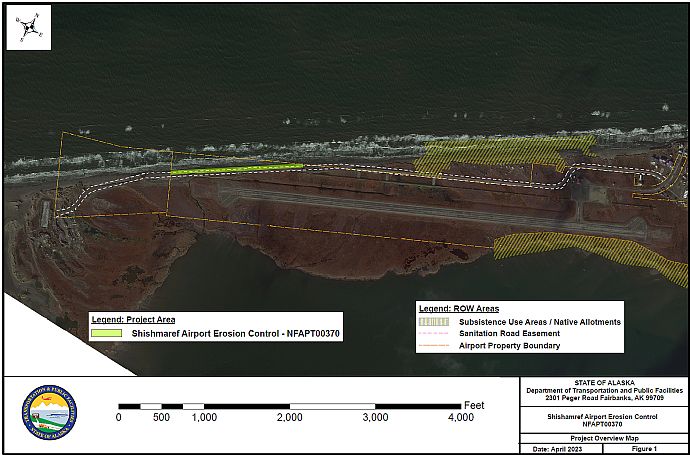 Project area Shishmaref Airport
We are working to install erosion control protection at the Shishmaref Airport.
The purpose of this project is to is to protect Shishmaref Airport and the existing landfill access road from coastal erosion.
The shoreline adjacent to the existing landfill road and Shishmaref Airport property has experienced significant coastal erosion damage on a yearly basis. Annual storm events continue to damage Shishmaref properties at a high rate. Erosion control measures (rock revetment) are currently implemented in areas along the coastline and have been proven to be an effective measure to protect the shoreline. This project will install rock revetment within the Shishmaref Airport property to help protect the Shishmaref coastline and properties from erosion.
Work on this project includes:
Installing erosion control features (Rock Revetment)
Repairing existing landfill access road
Our project staff is currently working to construct the project. Final design was completed, and the project was awarded to Brice Inc.
Construction on this project is expected to begin in 2023.
This project is being constructed in cooperation with the Alaska Division of Federal Aviation Administration and Brice Inc.