Richardson Highway MP 159-167 Reconstruction
We are working to reconstruct the Richardson Highway between MP 159 and MP 167, and construct Haggard Creek Bridge.
The purpose of this project is to improve safety by bringing this section of the Richardson Highway up to current design standards.
The Richardson Highway throughout this section has narrow roadway which was last upgraded in 1953 and reflects the design standards of the time. The existing paved surface had two 12-foot travel lanes with many areas having no gravel shoulder. The driving surface showed signs of distress in the pavement and the roadway was experiencing soft embankment and foundation settlement. The road embankment was steep with numerous sharp curves that limited drivers' sight distance. Drainage was also in problem in several areas due to undersized or failing culverts.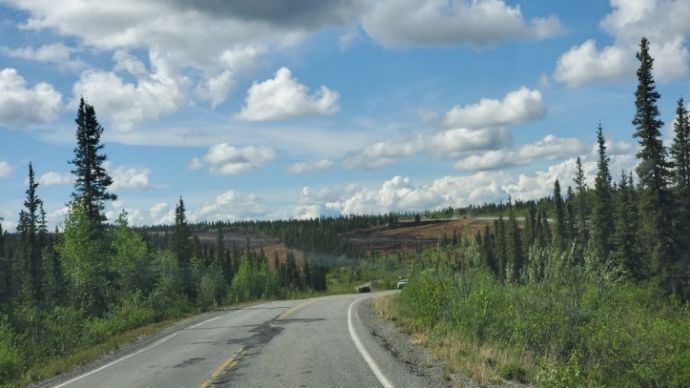 Existing Road Surface and Condition.
Work on this project includes:
Repaving the road surface.
Adding 6-foot paved shoulders on both sides of the roadway
Improve safety by reducing existing steep grades and flatten curves to improve sight distance
The first being at Haggard Creek
Two realignment sections: 1. At Haggard Creek, where the alignment will be shifted to the east to eliminate a series of sharp turns and steep grades. 2. In the vicinity of Meiers Lake where the road will be shifted to the east to improve safety and avoid impacts to the private properties.
Improving drainage by grading ditches, replacing failing or undersized culverts and constructing a new bridge at Haggard Creek (MP 160.8).
Improving public turnoutd
Installing new signage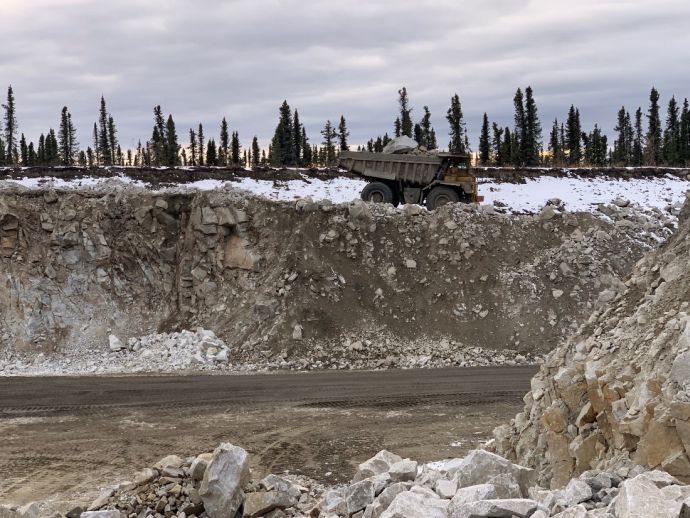 Rock Excavation at Mile Post 160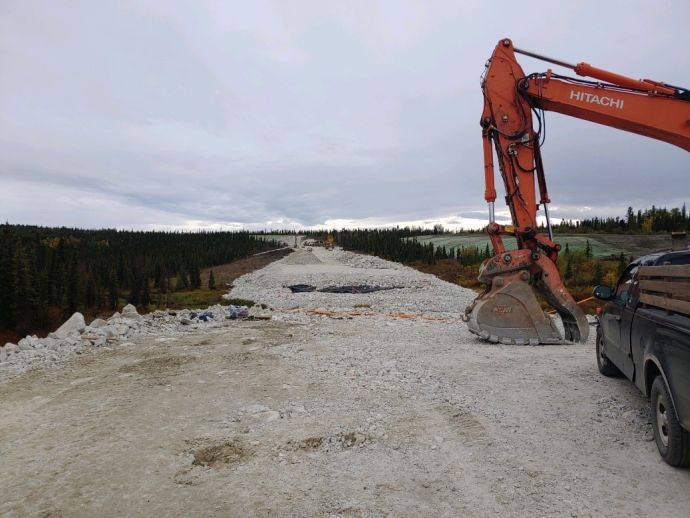 New Roadway Embankment Built With Rock Material.
Construction on this project began in 2020, and will continue into 2022. Construction is expected from early May to late September, and is expected to finish this year.
Construction activities in 2022: Continue road embankment construction from MP 161 to 167, including rock blasting. Continue culvert installation and ditch lining placement. Pave and stripe the entire project.
This project is being constructed in cooperation with the Alaska Division of the Federal Highway Administration and Design Consultant HDR Alaska, Inc., and Contractor Quality Asphalt Paving.