Richardson Highway MP 128-138 Rehabilitation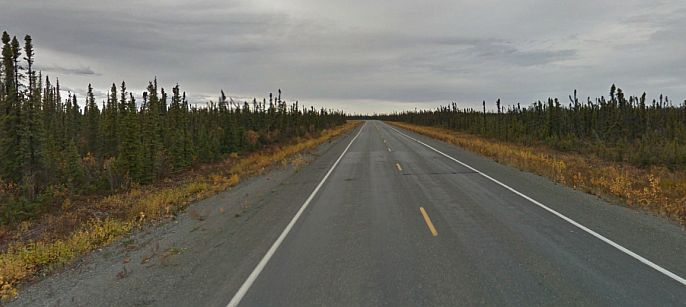 A section of highway in the project area. Photo: Google Earth
The Alaska Department of Transportation and Public Facilities (DOT&PF), in cooperation with the Alaska Division of the Federal Highway Administration (FHWA) proposes to rehabilitate the Richardson Highway between mileposts 128 to 138 located in Gukona Alaska.
The purpose of this project is to extend the service life of the facility and improve safety. The project is needed because the existing roadway has experience uneven settling and heaving.
Project improvements include re-paving the road, new signs, drainage improvements that includes replacing damaged and/or failing culverts.
Construction activities are scheduled to begin the spring of 2023 and last till the end of October 2023.