Parks Highway MP 231 Enhancements
Project No. 0A44020/Z612990000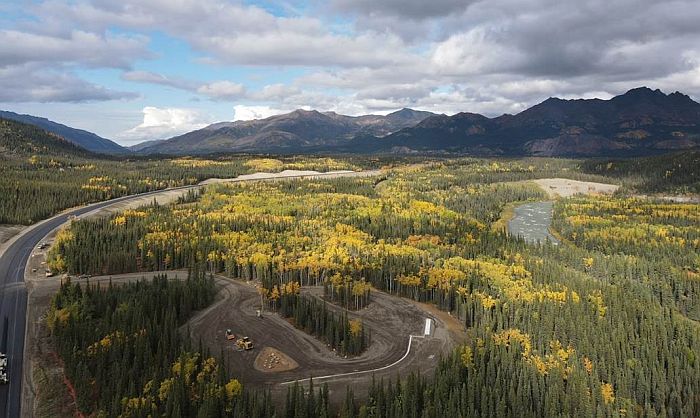 Aerial view of the new Denali National Park & Preserve wayside under construction in 2022.
Construction will be completed in 2023. DOT&PF photo.
The Alaska Department of Transportation & Public Facilities (DOT&PF), in cooperation with the Alaska Division of the Federal Highway Administration (FHWA), is proposing to update pedestrian facilities, a rest area, and intersection improvements near the Denali National Park Boundary, MP 231 Parks Highway.
Project Status
Construction on the project started in 2022 and is expected to be complete in 2023.
Project Purpose
The purpose of this project is to enhance safety and accommodations for pedestrians, bicyclists, and visitors in the MP 231 McKinley Village area. The project is needed to improve safety and mobility for both motorized and non-motorized users in the Parks Highway MP 231 area.
Project Scope
This project will reconstruct the Parks Highway between MP 229.7 and 232.3, including:
Construction of a new Denali National Park & Preserve owned and maintained wayside.
Construction of new turn lanes for the wayside, the MP 231 intersection, and the Old Parks Highway intersection at MP 230.
Construction of new pedestrian facility connections under the Nenana River Bridge on both sides.
Trail connections and re-routing (Triple Lakes and Oxbow trails).
General Project Information
Project Location: Township 14 South, Range 7 West, Section 36, Fairbanks Meridian, USGS Map Healy C-4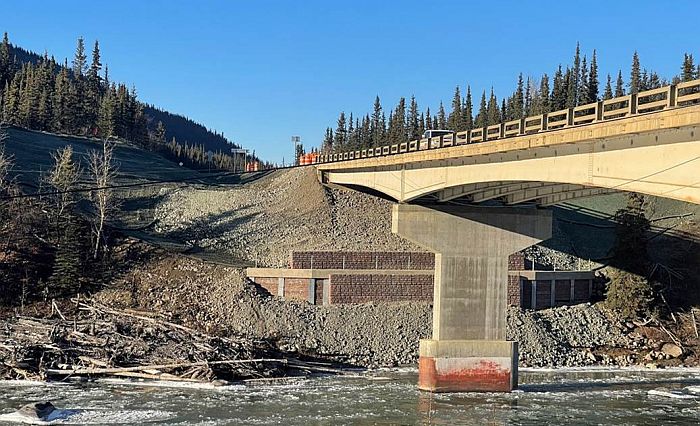 The newly constructed pedestrian trail access under the north side of the existing Nenana River Bridge. DOT&PF photo.