Kivalina Airport Relocation Feasibility Study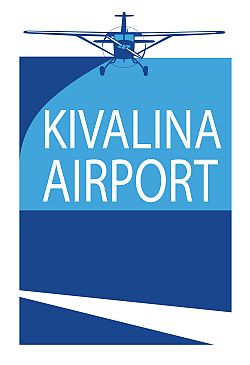 We are conducting an airport relocation feasibility study for the potential relocation of the existing Kivalina Airport to a safer and more protected location.
The purpose of this project is to improve the safety of aviation infrastructure in Kivalina.
The Kivalina Airport, located on a barrier island between the Chukchi Sea and the Kivalina Lagoon, is experiencing severe storms coupled with longer periods of sea ice-free conditions. These can cause erosion and waves which often throw ocean debris onto the runway. These impede safe operations—particularly for medivacs during a storm—and threaten long-term viability of the runway.
Work on this project includes:
Inventory
Needs Assessment
Forecast
Coastal Threat Analysis
Public Engagement
Temporary Wind Tower
Alternatives Costing and Feasibility
Our project staff is currently working on public engagement, airport planning, alternative design, and the wind study.
Project Background: The City of Kivalina is on the southeast tip of a barrier island located between the Chukchi Sea (Arctic Ocean) and Kivalina Lagoon. Kivalina was identified by a Government Accountability Office report as one of 31 environmentally threatened communities in Alaska. Severe storms cause erosion of the airport and throw storm debris onto the runway.
An evacuation road from the Kivalina barrier island, crossing the Kivalina Lagoon, was constructed in 2020 and now provides a safe means for the community to escape storm surges. Additionally, the evacuation road connects the village with the new school site at Kisimigiuktuk Hill (K-Hill), which opened in Fall 2022. Kivalina is evaluating options to relocate or expand their community to a site off the barrier island, to higher ground near K-Hill.
The relocation feasibility study is the first of three phases of airport analysis, which are:
Relocation Feasibility
Site selection
Design

The first open house is set for August 29th, 2023, at 1pm in Kivalina at the Community Building!
This public meeting will describe the project and take public comment about the current airport, existing needs for the community, and future airport alternatives.

Your input is valuable! Please review the documents posted in the sidebar and offer your comments on the project. The best contact information for the project is listed in the sidebar.
This project is being developed in cooperation with the Federal Aviation Administration and Stantec Consulting Services.