Copper River Hwy MP 21.5 Culvert Replacement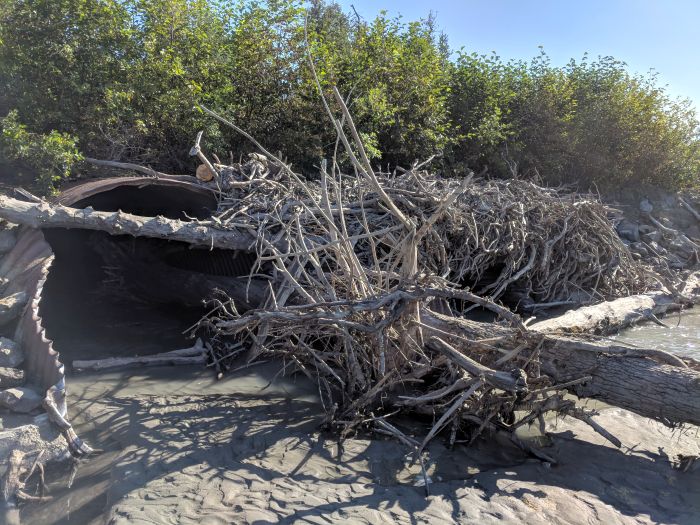 (Photo caption: Excessive flooding in 2018 led to an emergency culvert installation on the Copper River Highway. Replacing this existing pipe will allow fish to pass through.)
We are working to replace the current culvert at Milepost 21.5 Copper River Highway.
The purpose of this project is to replace an existing clogged emergency repair pipe a new pipe that has a diameter of 10 feet that can allow fish to pass through it. The creek where the pipe is getting installed is known to support both coho salmon and cutthroat trout.
The culvert located at milepost 21.5 of the Copper River Highway catastrophically failed in 2018. It was replaced with a 60-inch diameter pipe that would be replaced with a properly sized pipe prior to December 31, 2021.
Work on this project includes:
Installing a 10 foot diameter aluminum pipe to allow for debris and fish to pass through.
Installing 3 layers of reinforcement permeable fabric underneath the pipe to help prevent movement after construction.
The inlet and outlet of the pipe will be armored with loose stone material and a low flow fish passage channel will be constructed in the body of the pipe.
All disturbed slopes will be seeded with grass to provide permanent erosion protection.
Our project staff is currently working on final design. Construction on this project is expected to begin in 2021.
This project is being developed in cooperation with the Alaska Division of the Federal Highway Administration and Alaska Department of Fish and Game.