Chena Ridge and Chena Pump Resurfacing
Project No. NFHWY00570/0645015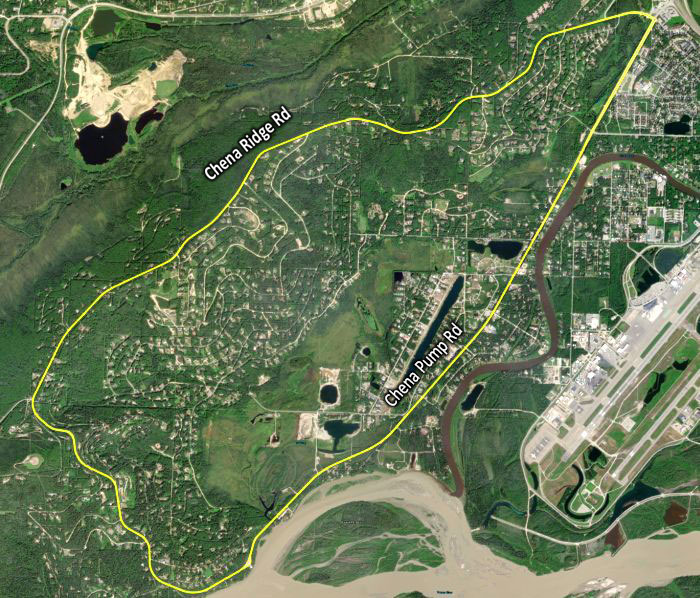 Chena Ridge and Chena Pump project area.
We are working to make Chena Ridge Road and Chena Pump Road better and safer!
The purpose of this project is to improve Chena Ridge and Chena Pump roads with new guardrails, repairs to damaged pavement, and to add a pavement-preserving chip-seal.
Currently, the road surface has a substantial amount of cracking and the guardrails are damaged and outdated. There are also a few places where the pavement has given all it can and needs to be replaced. With the chip-seal surface renewal, we expect to add at least 15 years to the useful life of the roadway.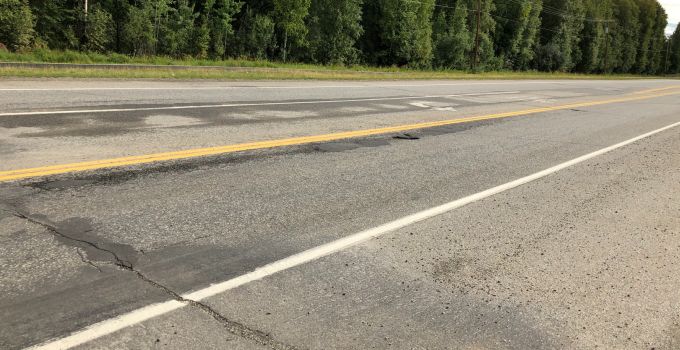 Distressed pavement on Chena Pump.
Damaged guardrails.
Work on this project includes:
Repairing cracks in pavement
Replacing severely distressed pavement
Replacing the guard rails
Repairs to the bridge over Cripple Creek
Embankment stabilization
Resurfacing the entire length of Chena Ridge Road and Chena Pump Road
An online open house was held in 2021 to gather feedback on the preliminary design. Our project staff are currently working on final plans, specifications, and an estimate. Construction on this project is expected to begin in the summer of 2025 and be completed by October of 2025.
The project will be combined with the "HSIP: Chena Small Tracks Roundabout, NFHWY00699" project, who's website is located here: HSIP: Chena Small Tracts Roundabout, Transportation & Public Facilities (alaska.gov)