Parks Highway 319-325 Reconstruction

Project No. Z606570000/0A45028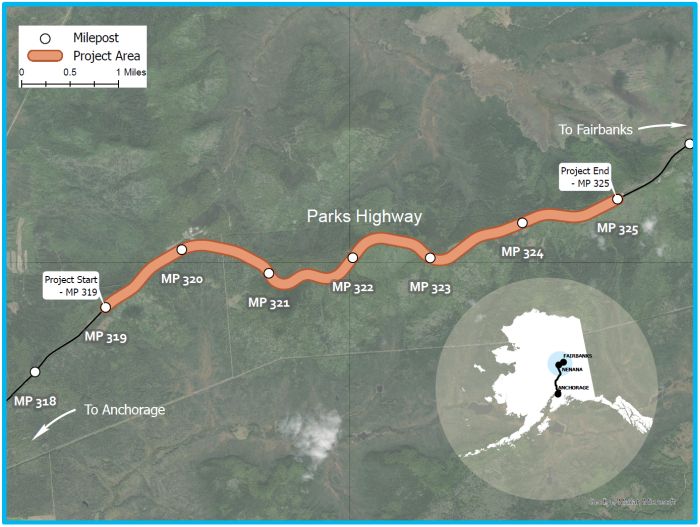 The Alaska Department of Transportation & Public Facilities (DOT&PF) is proposing to reconstruct the Parks Highway between milepost (MP) 319 and 325. The project team has completed the environmental document and Design Study Report, which are available on the sidebar. The project team is currently working toward the final design.
Project Purpose
Improve safety,
Enhance commercial and recreational function of this Interstate route.
Project Scope
Work on this includes:
Improvements to deficient roadway geometry such as flattening curves and grades
Constructing new passing lanes and upgrading existing passing and truck climb lanes to meet current design standards
Improving drainage through ditching, new culverts, and replacing existing culverts
Reconstructing and paving approaches
Upgrading mailboxes, signing, and striping
Public Involvement
An Open House was held on February 15, 2018 at the Nenana Community Civic Center. The ADOT&PF thanks all those who attended. The Final Project Design and updated Comment Response Summary are available on the right sidebar.
Project Status and Schedule
The project team has developed a preliminary design for the project, including realignments, new passing lanes, and drainage improvements and has completed the project environmental document. The Design Study Report, which summarizes project design decisions and final design elements, has also been completed. It is available on the sidebar. The project team continues to work on a final design.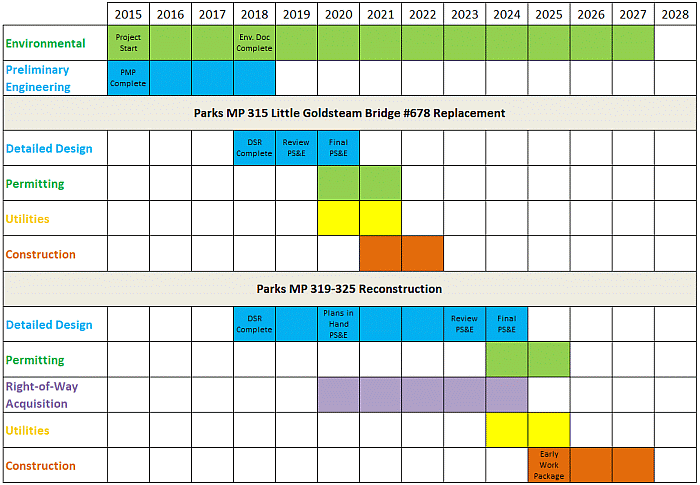 * Contingent on available funding