Old Steese Highway Shoulder Widening (HSIP)
Project Number NFHWY00527 / 0002472
We are working to develop a project to reconstruct the Old Steese Highway between Gold Dredge #8 and the Fox intersection to improve safety for all roadway users.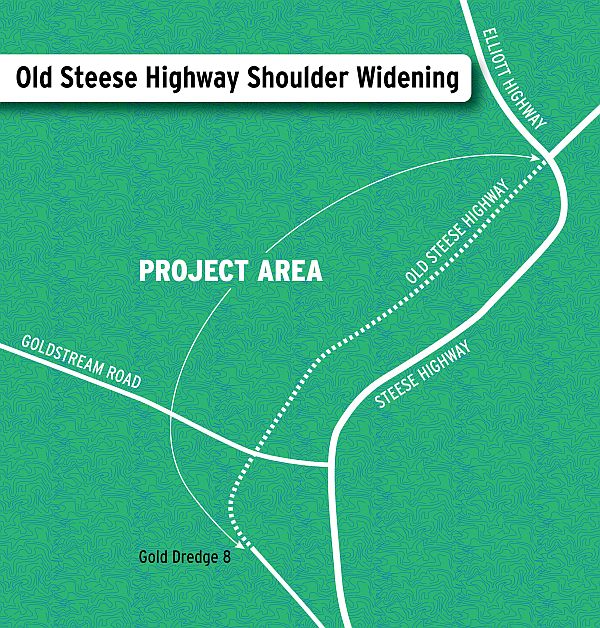 Purpose of the project
The purpose of this project is to reduce crashes on the Old Steese Highway near Fox through the construction of six-foot shoulders and 11-foot driving lanes. Currently the shoulder width of this section of the Old Steese Highway varies from two inches to two feet. Widening shoulders will increase safety for bicyclists and pedestrians and will allow drivers more space to avoid hazards in the roadway.
Work on this project also includes minor flattening of the curve near Gold Dredge #8, relocating overhead utility lines to increase clearance, replacing culverts, and repaving.
Local residents and property owners
All work on this project will occur within the existing right-of-way, so we do not expect to purchase any additional right-of-way from local property owners. Our staff will work with property owners to obtain temporary construction permits to tie in existing driveways with the new pavement on the road.
Project schedule
We are currently working on the detailed design. We expect construction on the project to begin in August 2023.