North Pole Woll Road Resurfacing and Widening
Purpose and Need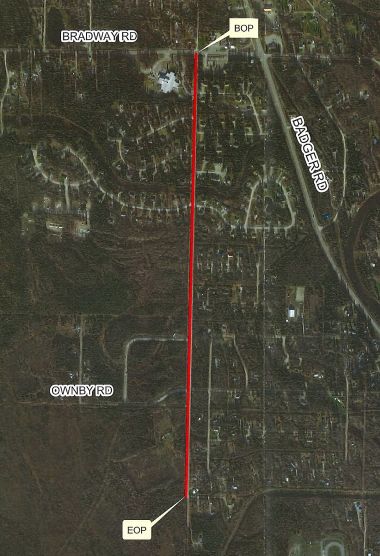 The purpose of this project is to widen and resurface Woll Road in North Pole, from Bradway Road to Schut Road, to improve safety for vehicles, pedestrians, and other non-motorized users. Currently, Woll Road does not safely accommodate pedestrians and other non-motorized users due to the lack of shoulders. A widened road facility will provide space for pedestrians and other non-motorized users to safely utilize it alongside vehicles.
Project Scope
Resurface and widen the road
Improve drainage where needed to accommodate the widened road
Update roadway signs and move existing mailboxes to new edge of road
Coordinate new work with existing utilities and maintain existing facilities
Mailbox Replacement
This project requires that we move existing mailboxes to the new edge of the widened road. We are going to install your current mailbox onto new supports that meet DOT&PF specifications. Proper mailbox supports are important because they are less likely to cause serious injury or death if a vehicle leaves the road. Also, if a mailbox and support that meet our specifications are damaged by a snowplow, our maintenance staff will replace it at no charge to you.
Although the mailbox supports must adhere to a specific design, you can supply any mailbox container that meets United States Postal Service Requirements. If you would like to supply a new mailbox container for us to install, or have any other questions about mailboxes, please email ivet.hall@alaska.gov.
Timeline
Public outreach and comment period, summer/fall 2021
Right-of-way negotiations, 2023
Project design complete, winter 2023
Project construction, summer 2024