Local Training & Assistance Program (LTAP)
---
Retrieve your legacy Transcript before it's gone
Access to the existing training records will expire on December 31, 2023. Please Click this link to sign in and download a copy of your transcript ASAP. After Dec. 31st these records will no longer be available.
Please email dot.training@alaska.gov if you need assistance.
Find FREE Training on hundreds of topics!
NHI - National Highway Institute: all web-based courses are now free. Many of these courses have been updated in the past 3 years to include current National Standards and interactive components. The NHI system maintains a record of your completed course for future reference.
AASHTO Technical Training Solutions: over 280 free classes to Alaska.gov employees. Create an account, choose the class, and the charges are zeroed at checkout. Local Transportation partners can contact dot.training@alaska.gov for a promo code that makes many courses free! The AASHTO system maintains a record of your completed course for future reference.
SOA Continuing Education Documentation for AELS
The continuing education program aims to maintain a continuing level of competency and standards for professional architects, engineers, land surveyors, and landscape architects to promote public health, safety, and welfare within this state.
More information can be found on the Alaska State Board of Registration for Architects, Engineers, and Land Surveyors webpage hosted by the Alaska Department of Commerce, Community, and Economic Development.
The State of Alaska Local Training & Assistance Program (LTAP)
provides professional development opportunities to local governments, consultants, and construction companies conducting work on behalf of the State of Alaska Department of Transportation. LTAP centers help local agencies improve their roads and bridges by supplying them with various training programs, technology updates, newsletters, and personalized technical assistance.
Working in partnership with our Municipal and Rural Planning Organizations (MPOs & RPOs) and Alaskan consultants and contractors who have active State of Alaska projects, we strive to provide up-to-date training on relevant training opportunities. The mission of the Alaska LTAP is to create a more effective and diverse workforce by giving informational opportunities to all transportation partners.
The State of Alaska LTAP Team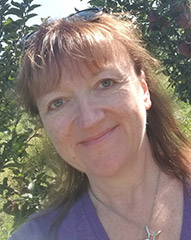 Cina Fisher is a lifelong Alaskan raised in North Pole, Alaska, and the Circle Hot Springs mining region. Cina believes accessible information empowers people to excel at their chosen professions. After serving in the US Army, Cina returned home to a career creating, coordinating, and delivering State and Federal training specific to Alaskans.
Cina's experience includes developing training programs for the US Census Bureau -Remote Alaska Division, the Alaska National Guard, the State of Alaska Department of Health and Social Services, and Alaskan small businesses. During the summer, Cina enjoys the Alaskan wilderness by fishing, hunting, or berry scavenging. Her winters are full of hockey games and seeking warm beaches!
Contact Cina at 907-269-7383 or cina.fisher@alaska.gov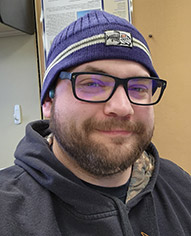 Joshua Hyde has a combined experience of 10 years working with local and international interests in geology, mining, and tourism, along with asset protection in wildland firefighting for BLM, fleet management, and employee skill development. Joshua puts his energy in the office into sharing knowledge and information so that everyone can be sure their efforts are not in vain.
Outside the office, Joshua enjoys time on the rivers and banks of the great state of Alaska, hunting, fishing, camping, kayaking, and snow machining into the White Mountains during the winter and ice fishing whenever possible. Joshua began as Training Specialist for LTAP and T2 in March of 2023.
Contact Joshua at 907-451-3055 or joshua.hyde@alaska.gov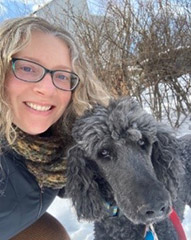 Anna Bosin graduated from UC Santa Barbara in 2002 with a BS in Mechanical Engineering. She's been working for the Alaska Department of Transportation and Public Facilities (DOT&PF) since 2008 and became a registered Civil Engineer in 2009.
During her tenure at DOT&PF, she worked in the Central Region Highway Design, Construction, and Traffic and Safety sections before moving to the Statewide Research Development and Technology Transfer (RD&T2) section in 2014. Anna's emphasis areas are traffic safety and policy. In addition to managing the RD&T2 program, she works as the Department's Tribal Relations Liaison to advance transportation priorities with Alaska's Tribal governments and rural Alaska. Anna has one daughter, Rae Evora.
Contact Anna at 907-269-6208 or anna.bosin@alaska.gov