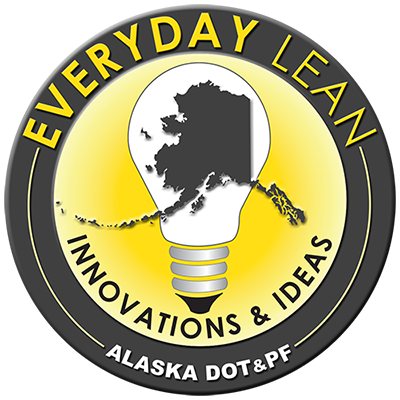 Welcome! - draft -
There are XXXX of talented resources in the Department of Transportation & Public Facilities. These are the feet on the ground each day as the department works to Keep Alaska Moving. Our employees house a wealth of knowledge and are constantly seeking ways to improve, fix and streamline how we do business. 
As a department I encourage all DOTPF employees to submit their ideas to:
Improve a process
Save resources
Solve a problem
Collaboratively seek solutions
Improve customer service
Add value to business practices
Increase safety
Everyday Lean provides a resource to share ideas, innovations and suggestions with each other as well as other departments and other State DOT's. We are proud to share our Everyday Lean ideas and innovations and acknowledge the workforce behind the department's success.