FOR IMMEDIATE RELEASE: Nov. 1, 2018
Press Release: 18-1052
Angie Spear named Fairbanks International Airport manager
Spear's depth of experience and community ties will benefit FAI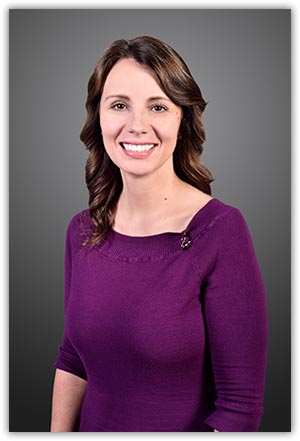 (Fairbanks, Alaska) – Governor Bill Walker has announced the appointment of Angie Spear as manager of Fairbanks International Airport (FAI).
Spear has worked at FAI since 2005, initially serving as the business development and communications manager, before being promoted to division operations manager. Since July 2018, she has served as acting airport manager.
"Congratulations to Angie Spear on her new position at Fairbanks International! After 13 years working her way up through the airport staff, she's the first woman to fill the role. We're so impressed by her work, and so excited by her future with Fairbanks," said Governor Bill Walker.
Before her employment at FAI, Spear was director of marketing at the John A. Carlson Center, a division of SMG of Alaska. In 2010, Spear passed her Certified Member exam to obtain her CM credentialing through the American Association of Airport Executives. Ms. Spear serves on the Airports Council International communications and marketing committee, DOT&PF statewide communications team and participates in many local and statewide aviation and tourism groups.
"Having served the Fairbanks community in several airport roles, Angie brings extensive operational, marketing, and management experience to Fairbanks International Airport," said John Binder, Deputy Commissioner of Aviation for the Alaska Department of Transportation & Public Facilities. "Her experience will be invaluable as she takes the FAI team to the next level."
FAI is the state's second busiest airport and regional link to Interior Alaska communities. FAI, together with Ted Stevens Anchorage International Airport, comprise the Alaska International Airport System. As such, the airport plays a critical role in supporting international cargo tech stops between Asia and North America.
"I'm excited to have this opportunity and I am thrilled to be the first woman to lead FAI," said Angie Spear. "I'm extremely proud of the team at FAI and the work we do every day, and I'm invested in the future of the airport and the Fairbanks community."
The Alaska Department of Transportation and Public Facilities oversees 237 airports, 9 ferries serving 33 communities along 3,500 marine miles, over 5,600 miles of highway and 839 public facilities throughout the state of Alaska. The mission of the department is to "Keep Alaska Moving through service and infrastructure."
# # #