FOR IMMEDIATE RELEASE: September 28, 2017
Press Release: 17-1031
ADOT&PF Deputy Commissioner Elected to Aviation Industry Leadership Role
John Binder to serve on NASAO board of directors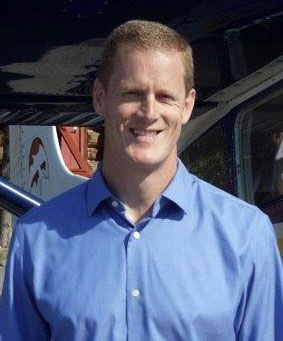 (ANCHORAGE, Alaska) – The National Association of State Aviation Officials (NASAO), a trade association that represents state government aviation agencies who serve the public interest in all 50 states, Guam and Puerto Rico, elected John Binder, Alaska Department of Transportation and Public Facilities (ADOT&PF) deputy commissioner, to serve on its board of directors for 2018.
"I am truly honored to be elected to serve on NASAO's executive committee," Binder said. "The scope and scale of Alaska's airport system is beyond comparison in North America, and I trust that our oftentimes unique experiences in the North will bring a valuable perspective to NASAO and its members."
In his role as deputy commissioner, Binder oversees the State of Alaska's International Airport System and manages the state's rural and international airports.
After retiring from the Unites States Air Force in September 2012, he joined Lockheed Martin's National Airspace Implementation Support Contract (NISC) team in assisting the Federal Aviation Administration upgrade Alaska's airspace and air traffic infrastructure. He joined ADOT&PF in June 2013 when he became the operations manager for the Division of Statewide Aviation, directing aviation operations and planning for the state's 240 rural airports.
Mr. Binder graduated from the U.S. Air Force Academy in 1991 with a Bachelor of Science degree in Astronautical Engineering. He also earned a Master of Science degree in Aeronautical Sciences from Embry-Riddle Aeronautical University in 1995 and a Master of Science degree in Space Systems from the Air Force Institute of Technology in 2006.
For details about NASAO visit the organization's website.
The Alaska Department of Transportation and Public Facilities oversees 237 airports, 10 ferries serving 35 communities, more than 5,600 miles of highway and 776 public facilities throughout the state of Alaska. The mission of the department is to "Keep Alaska Moving through service and infrastructure."
# # #