FOR IMMEDIATE RELEASE: November 5, 2015
No.: 15-2558
Roach Selected as Airport Manager for Fairbanks International Airport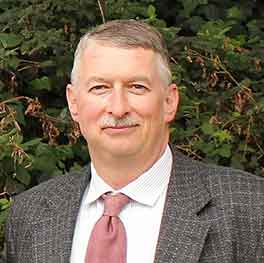 (ANCHORAGE, Alaska) –The Alaska Department of Transportation and Public Facilities (ADOT&PF) is pleased to announce the appointment of Jeff Roach as Airport Manager of Fairbanks International Airport, with an official start date of November 12th.
"Jeff's knowledge and experience make him exceptionally qualified for this position. He will be a valuable addition to the international airport team," said John Binder, ADOT&PF deputy commissioner.
Roach has a career of more than 30 years of aviation experience in Alaska, most recently as ADOT&PF Northern Region Planning Manager, Aviation and Highways, where he was responsible for planning and programming for more than 100 airports. He is an active member of the Fairbanks community, serving on a variety of volunteer boards and committees.
"I am excited to join the team of dedicated professionals at Fairbanks International Airport and to take on the responsibilities of airport manager. Fairbanks International Airport is a vital part of the Alaska International Airport System and serves as an economic engine for the State of Alaska," said Jeff Roach.
Fairbanks International Airport (FAI) is the state's second busiest airport and regional link to Interior Alaska communities. FAI, together with Ted Stevens Anchorage International Airport, comprise the Alaska International Airport System. As such, FAI plays a critical role in supporting international cargo tech stops between Asia and North America.
The Alaska Department of Transportation and Public Facilities oversees 237 airports, 10 ferries serving 35 communities, more than 5,600 miles of highway and 776 public facilities throughout the state of Alaska. The mission of the department is to "Keep Alaska Moving through service and infrastructure."
# # #